Purpose
The MM6 is a 365 Micro Market solution ideal for high-touch, high-traffic locations. This device is packed with features that will make your breakroom experience better than ever.
Many types of software can be used by this device:
The MM6-RT uses ReadyTouch software
The MM6-CK uses CK Software
The MM6 Markets uses V5 Software
This article will cover the hardware and specs of this device, no matter the software type. The PDF of this spec sheet can be found in the attachments of this article. 
For information on the setup process, please see the MM6 - Setup and Installation Guide. For information on the MM6 Mini, please see MM6 Mini - Spec Sheets and Hardware Components. 
MM6 Kiosk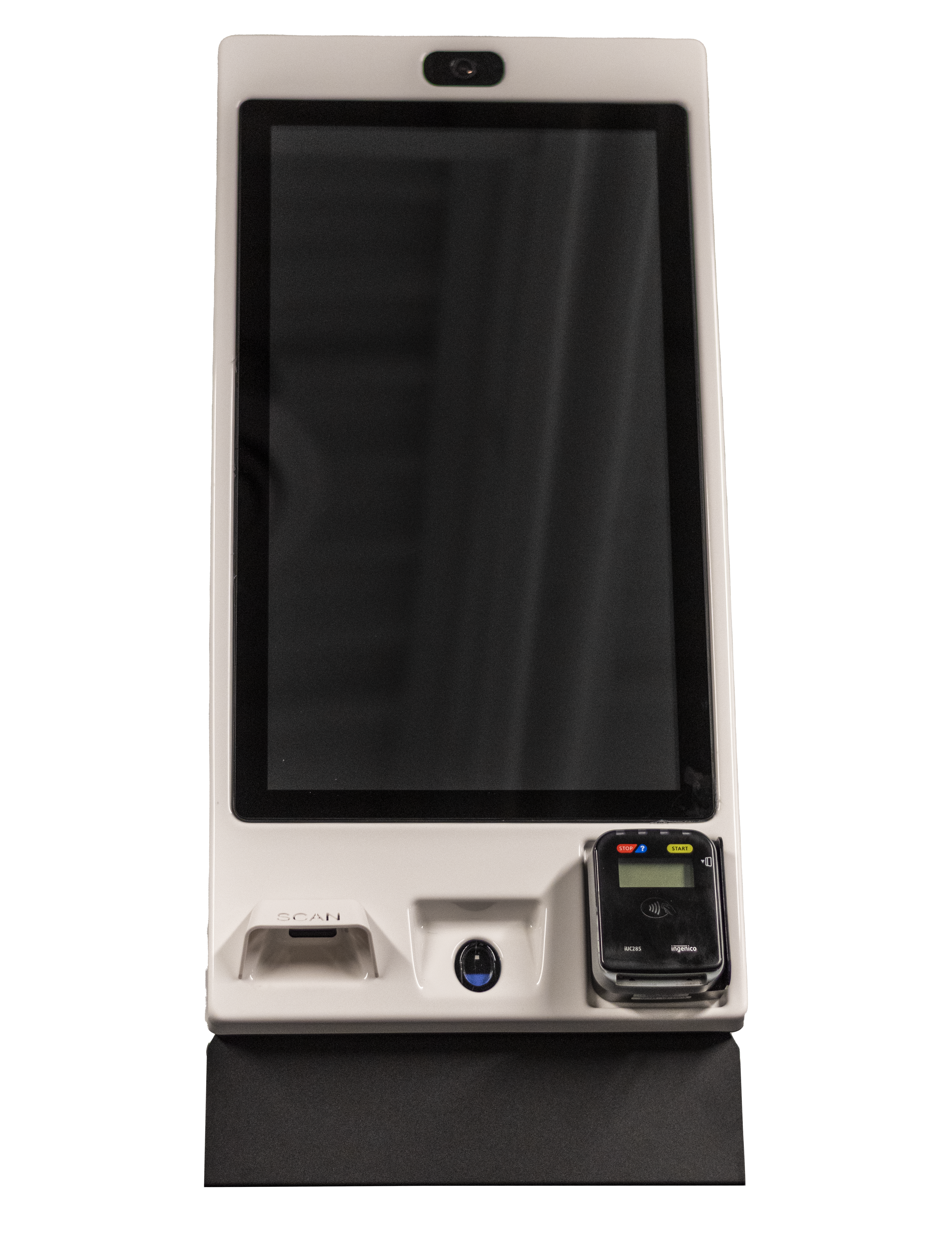 General Information
Housing: Scratch-resistant ABS with UV cap. Internal components are inside a secure full metal enclosure.
Internal Access Method:  Easy-open chassis leads to faster servicing
Communication: Ethernet RJ45
Dimensions: 29.75" tall x 13.5" wide x 15.5" deep
Power: 120V AC 3-prong grounded outlet (15 amp service)
Weight: 78 lbs total unboxed (92 lbs total boxed)

Kiosk: 51 lbs unboxed (59 lbs boxed)
Expansion Unit: 27 lbs unboxed (33 lbs boxed)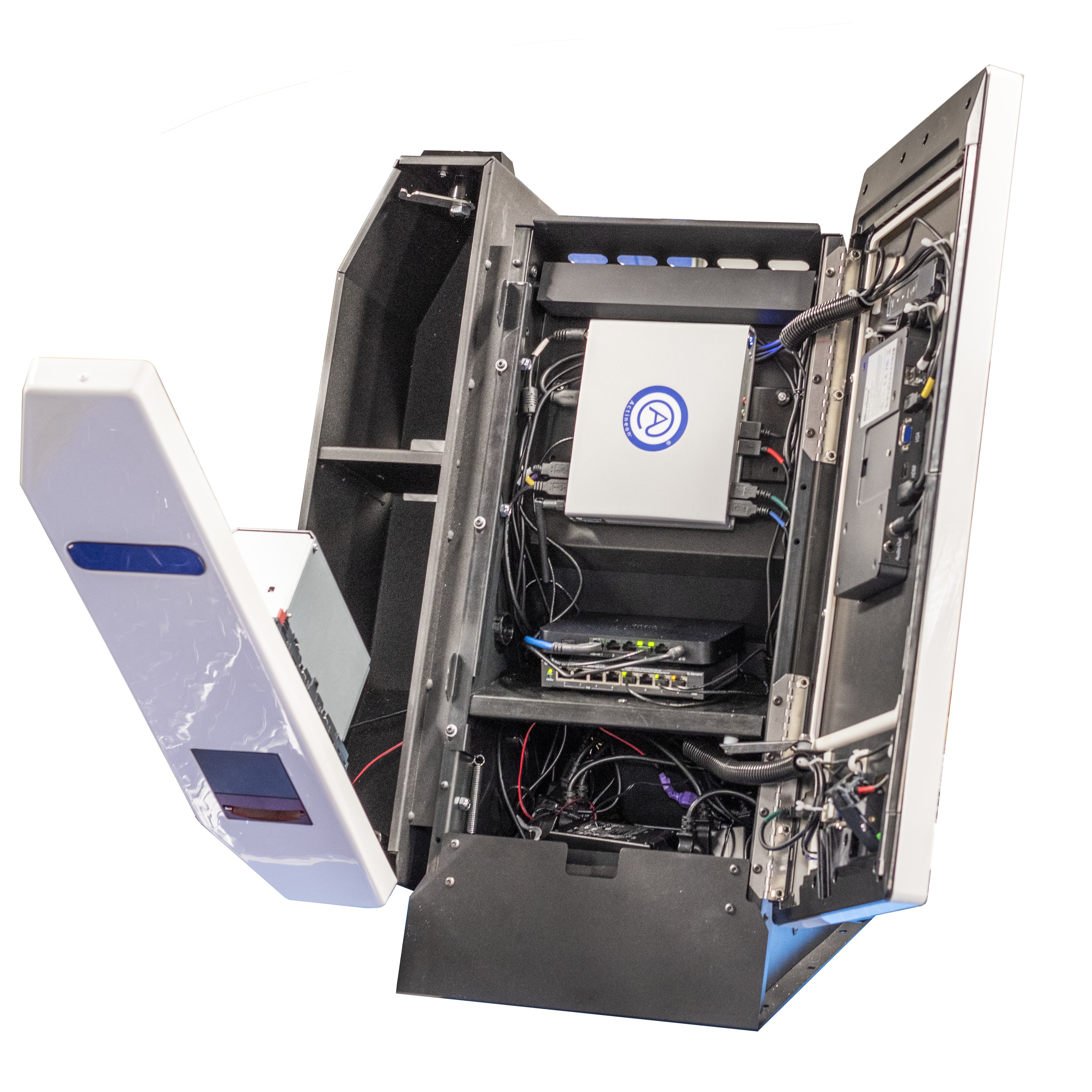 Key Components
Purpose
Component
Description
Data Processing
Actineon Silent 11G PC
High-speed, lightweight, ultra-quiet industrial PC
Input
22" MicroTouch touchscreen
Mounted in portrait format
Scanner
Zebra barcode scanner
High-volume scanner capable of reading most barcodes, including 1D, 2D, QR, and direct part marks; reads barcodes presented on any surface.
Battery Backup
Cyberpower UPS
Provides uninterrupted service when power is disrupted
Security Camera
Fisheye webcam
185° view and high-resolution lens to deter theft
Sound
HP Sound Bar
Internal kiosk speakers prompt customers to return canceled items
Connectivity 
Cisco Meraki Z3C
Creates a secure network between devices and 365 Servers
Authentication
Digital Persona fingerprint reader
Allows for easy access to your market account and faster login
Credit Card Reader
iUC 285
For use with ReadyTouch MM6
Castle UPT1000F
For use with MM6 CK
Castle UPT1000F
For use with MM6 Markets
Optional Hardware Components
XP6 Expansion Unit 
The MM6 XP6 expansion unit is an optional peripheral device, which allows it to accept cash and print receipts. 
Total Dimensions:

29.75" tall x 20" wide x 15.5" deep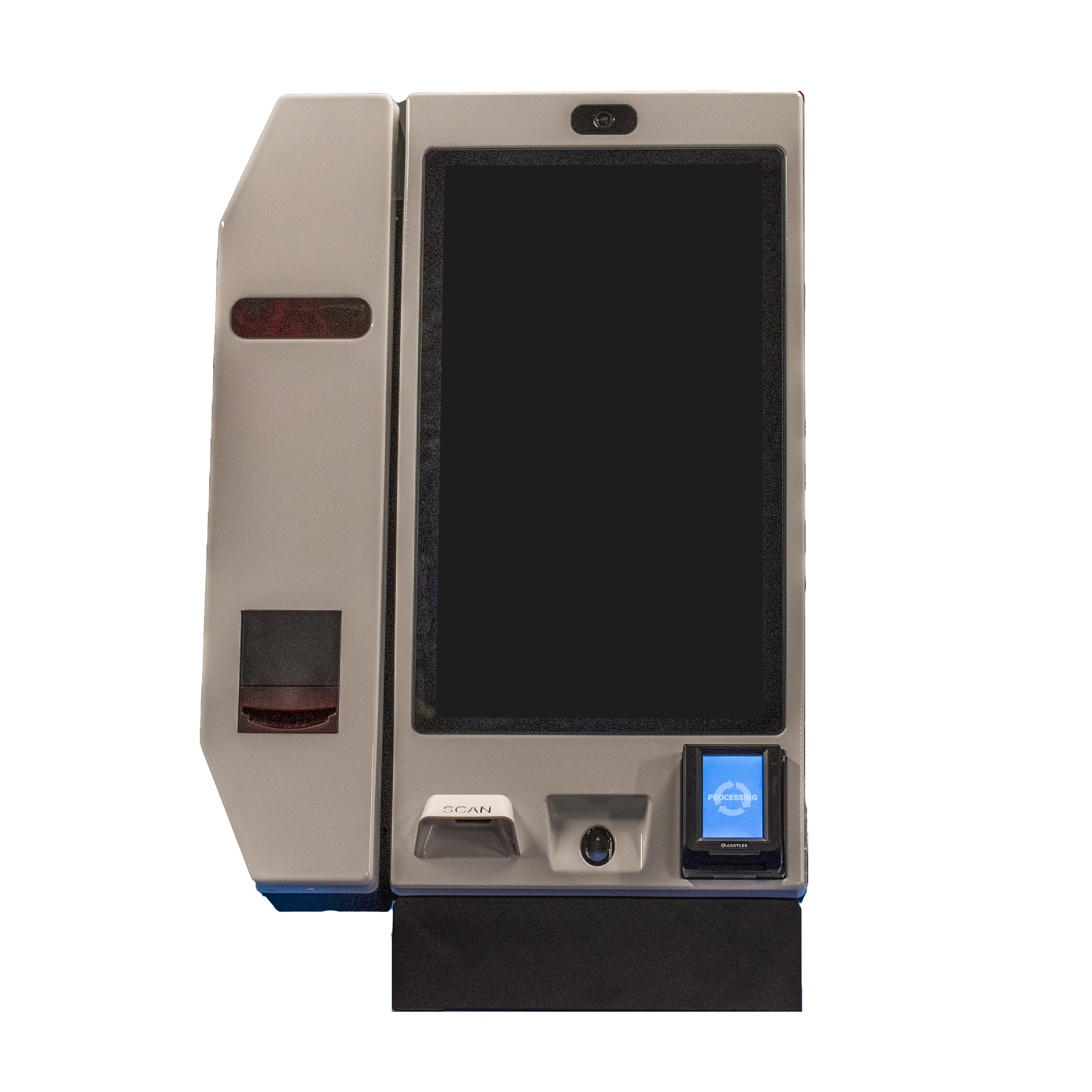 The XP6 expansion unit includes:
| | | |
| --- | --- | --- |
| Purpose | Component | Description |
| Receipt Printer | Epson M296A | High-Quality POS Printer |
| Up-Stacker/ bill validator | Innovative Tech NV-9 Vertical | 600-note cassette; accepts $1, $2, $5, $10, and $20 bills |
Other Optional Components
More components can also be used in conjunction with the MM6 device, including:
For the CK and Dining versions of this device, other peripherals can also be used. See the 365Dining - Order Ahead Operator Guide for more information. 
Kitchen Display System (KDS) 
Bump Bar (used with the KDS)
AOpen PC (used with the NowServing screen

)