Purpose
365Dining's Self Service feature is the convenient self-checkout system customers love. Consumers simply grab their meal, scan their item or search the database, then pay and go. This feature is an easy and efficient way to eliminate long lines and keep your customers happy.
This article explains some of the settings and features of this mode, on various devices. 
ADM Settings
Self Service Menu Creation
Login to ADM. Ensure that you have the correct org selected, and that the desired location is on the Location List for the org


Select Menu from the main menu, then select Self Service



The Self Service Menu List page will now appear. Select the drop-down arrow on the right-hand side of the screen to select the desired location, then press the Create New button. 

The Self Service settings page will now appear. From here, you can then name the menu, select the days that the menu is active, what time it's an active menu, and more. 



Once the menu has a name and is active, you can add products to the menu:

Add Item Button - add a button for only one product of your choice
Add Menu Button - add multiple items to the menu under the menu name of your choice
Add Static Menu - add multiple items to a menu, but this menu will show up all day, even outside active hours.



As items are added to the menus, you will need to select the print groups associated with each product. You can do this by clicking the arrow to the right of the product price, which will make the print groups visible. For more information on Print Groups, see the Location Default and Product Level Location Print Groups of the 365Dining - OrderAhead Operator Guide.


Once you have added items and menus to the menu created, you can then click save at the bottom of the page.


Customer Experience 
365Pay app View
Customers can scan a market product on an OrderAhead kiosk and be able to checkout without having to select a location or pickup time.
Device-Specific Self Service Information 
MM6
When voiding a transaction on the MM6 product line, self-service voids will be performed the same way as other dining devices. The only difference is that the Operator will need to select the cog on the lower left-hand side of the kiosk to access the cashier log-in screen.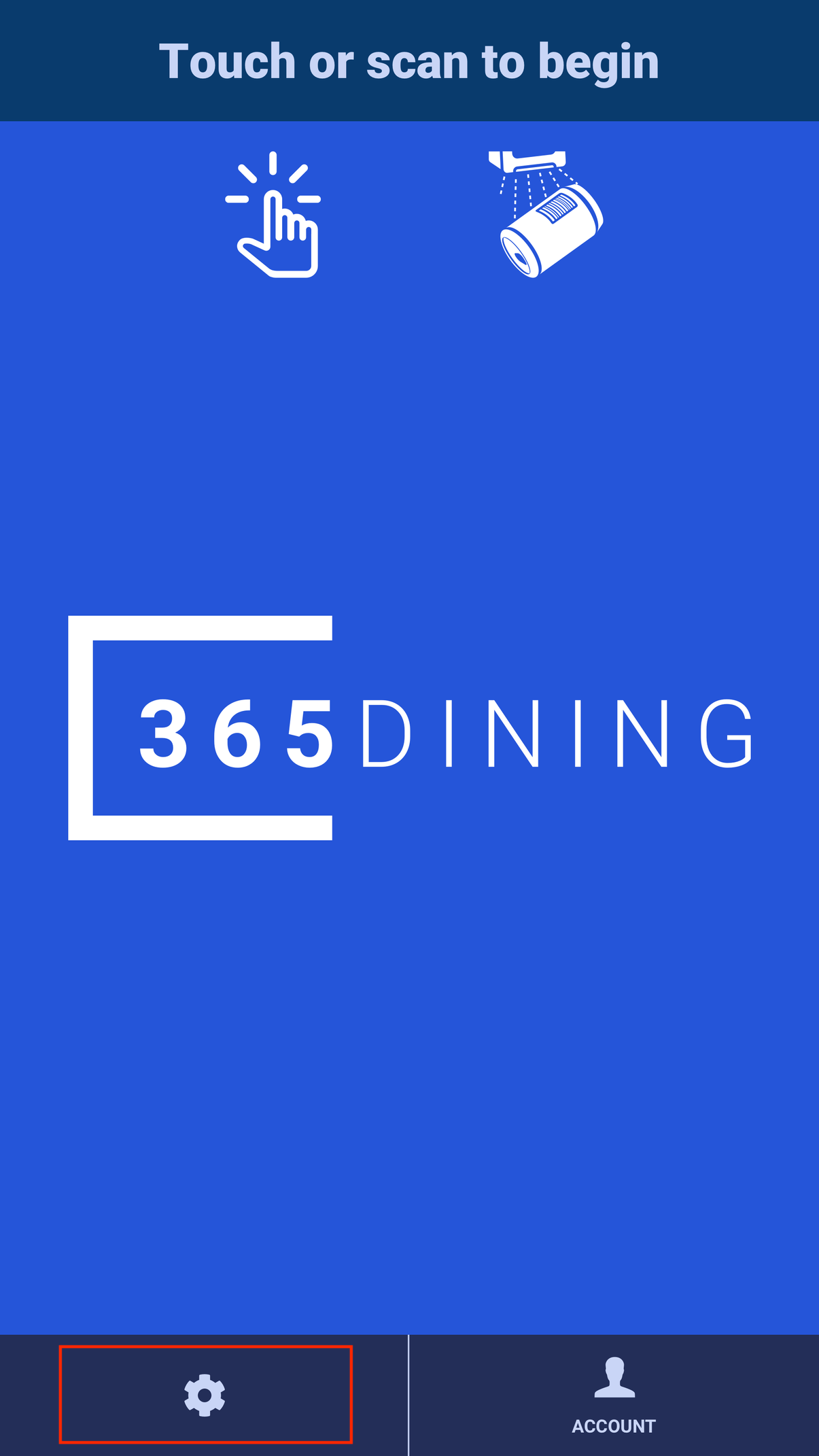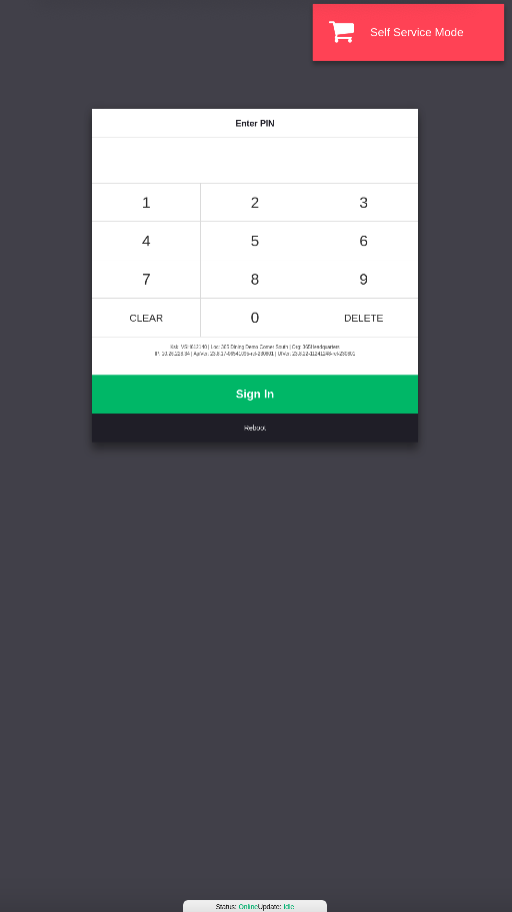 ReadyTouch
When not in use, the default Attract Screen will be visible on a ReadyTouch device, as shown below.