Purpose
The purpose of this article is to outline the most common possible ways to create a GMA account and possible exceptions.
Individual Account Methods
Kiosks: V5, NanoMarket, Dining, and MM6
End Users may create an account on the Kiosk device from the main point of sale screen. End Users will push the Create Account button on the top of the screen and follow the on-screen prompts. For more information, see articles pertaining to wing cards, which can be printed and placed by Kiosks for End User educational uses.
International
Accounts created on a Kiosk by an End User will not be fully active until the supplied email for the account is verified. End User's should check their email inbox and spam folder 1-5 minutes after account creation.
End Users may later link an account create on a Kiosk to the 365PayApp by downloading the app, selecting 'Create Account', and 'Link existing account'. The steps for this process are detailed in the following 365Pay Linking MicroMarket Account Wing Card.


365PayApp
End Users may create an account using the 365PayApp using the 365Pay App Operator Guide article. Before the account will be usable, the End User will have to verify the connected email address, and accept the terms and conditions. The account can be managed using the Settings button in the bottom right. See the Manage Account section of the 365Pay App Operator Guide for more information on managing the account.
MyMarketAccout.net
The website MyMarketAccount.net was originally a legacy account management portal. It now behaves as a desktop portal copy of the 365PayApp functionality. On accessing the page the following redirect message will display, before showing the 365PayApp Login options.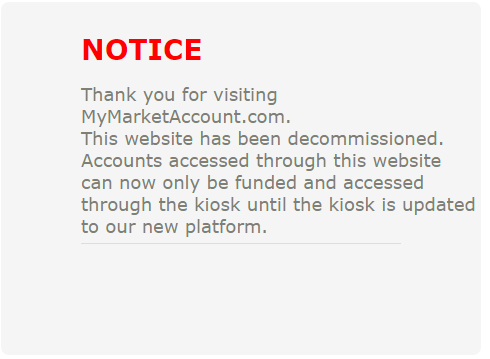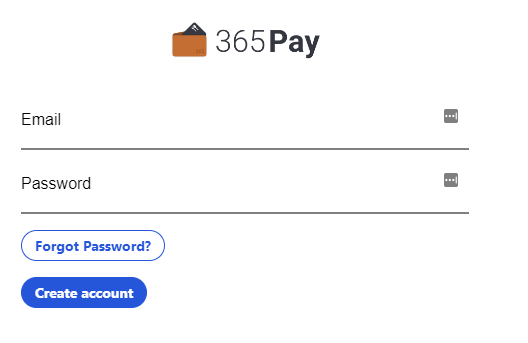 ADM Manual Individual Invite
ADM users with Admin access may create an individual End user account by navigating to Admin > Consumer, and then clicking Create New in the top right. Then the Admin will make an individual account on the Create Consumer page. Once the account is created, it will still need to be verified via the generated email invite.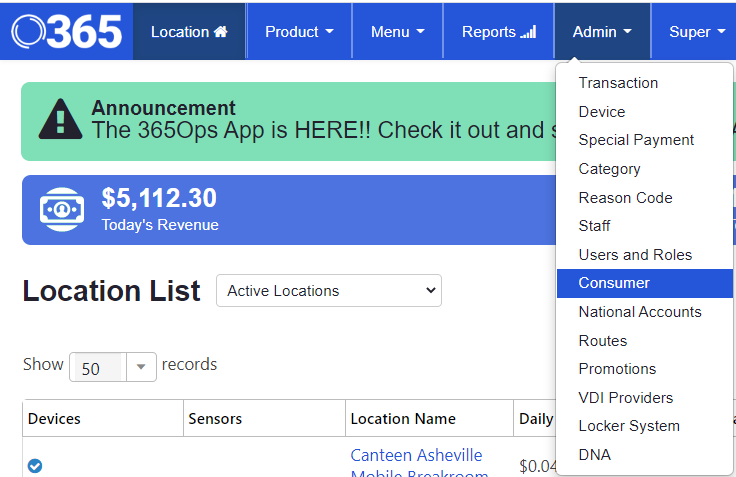 Bulk Account Methods
ADM Bulk Invite By Email Only
ADM users with Admin access can create multiple accounts via email invite by navigating to Admin > Consumer, clicking Create New, and then Bulk Invite by Email Only in the top right.


This page will provide a Consumer Import Template download. Admins will input the End Users email addresses into the template, then upload it to this page with the browse button. Accounts will need to be verified through the generated email verification message by the individual End Users after this process.


GMA User Template

Operators may download and fill out the GMA User Template, then submit it for upload to create multiple GMA accounts.

The fields function as the following: