Avanti Markets' dedicated market user web portal can be found at www.mykioskcard.com. Market users can use their self-created username and password to log in and manage their accounts.
Occasionally, market users find themselves unable to log in to their accounts. When this happens, we recommend that market users reset their password.
Web-based
Go to www.mykioskcard.com and click on the "Forgot Password? " option. The market user will be prompted to enter the email address used to register their account, then click submit.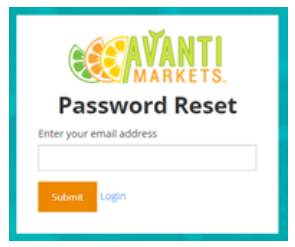 App-based
On the login screen, find the "Forgot Password?" option.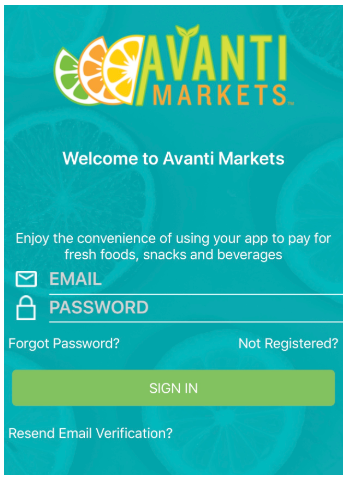 Enter the email associated with your market account.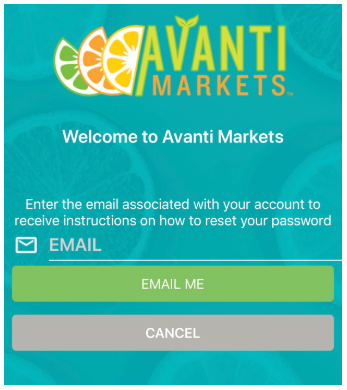 From your email, click the link that is automatically sent to you to reset your password.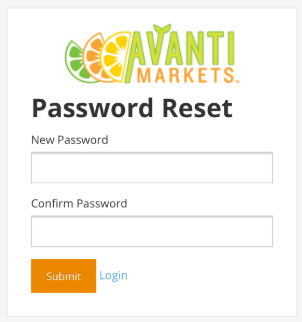 The user will receive an email at the address entered within 24 hours. These emails may sometimes end up in junk or spam, so we recommend checking in those folders. Depending on the security measures in place at the location, the user may not receive this email at all.
If for any reason the market user experiences issues with this process, they should reach out to their local service provider (local vending operator) for assistance. The service provider maintains and manages the market location. Typically, the service provider's contact information can be found on or near the kiosk. If the service provider's info cannot be found, we recommend following up with HR or the department at the facility that oversees the market to find out.