The setup of the HRX-420 DVR is different than earlier models when it comes to setting them up in Smartviewer. Please first be sure you have the latest version of SmartViewer installed, which can be found on this page under the "Software" tab at the bottom: https://www.hanwhasecurity.com/smart-viewer.html
After installing, follow these instructions to add an HRX-420 device to your SmartViewer DVR list.
In Smartviewer, select "add device" as you normally would
In the settings, when selecting Model Name select Wisenet Recorder
for Address Type select IP Address
Device Port should be 4520
HTTP Port should be 4422
ID should be Admin
Password should be one of the normal DVR passwords. (Most likely kiosk13579)
The settings should look somewhat like this when they are completed: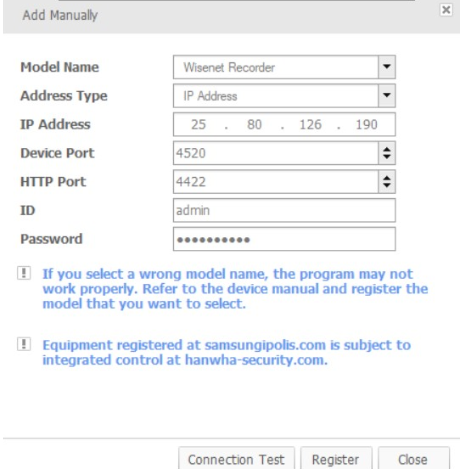 NOTE: You may also need to select "HTTP" under "Media Protocol Type" in order to see camera feeds.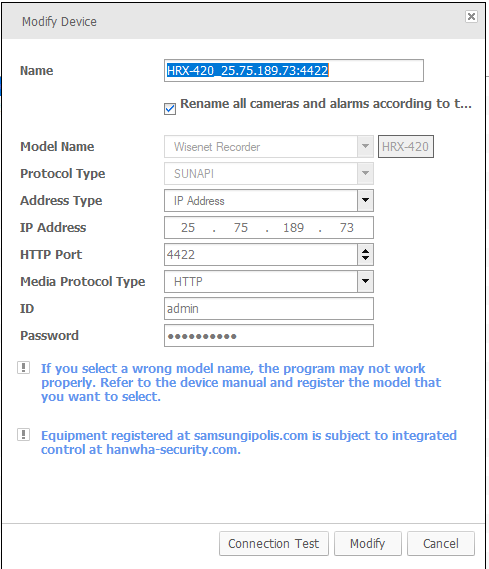 Connection test should be successful. Click register to save.