Table of Contents:
Purpose
This article outlines all of the networking requirements that are needed to accommodate a March Networks NVR system.
Please contact 365 Support at 888-365-6282 or support@365smartshop.com if you have any questions related to this document.
To view more network requirements for our various products, click here.
Network Requirements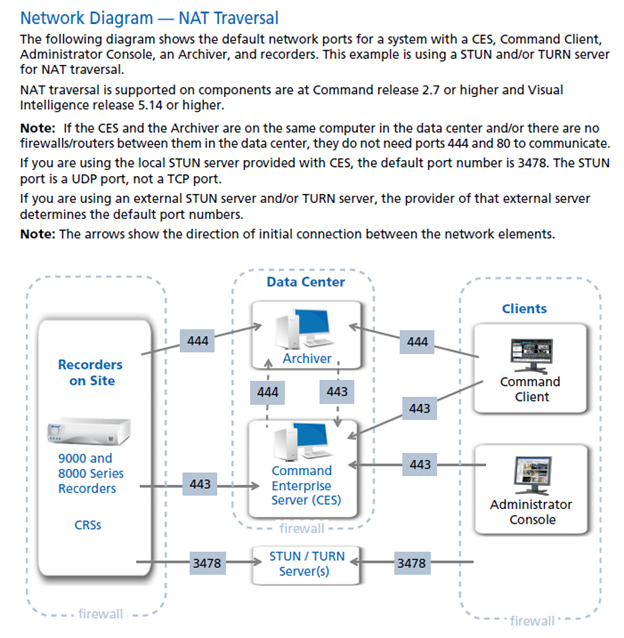 Description
Port

PuTTY

NVR access for remote support
22
Required for NAT traversal
ALL outbound UDP traffic
Traffic Communication between router & CES server
Outbound 444, 443
Inbound
Command Client (Whitelisted IP's -> 8080+443 -> IP of 365 Retail Markets Firewall)
Admin Console (67.214.113.82, 69.39.84.205 -> 2804 -> IP of 365 Retail Markets Firewall)
Outbound
Command Enterprise Server (Any -> 10080 -> 365retailmarkets.com or 69.39.84.204)
365 Retail Markets Inbound Firewall Rules
Whitelisted IP's – 8080 -> 168.11.151
Whitelisted IP's – 443 -> 168.11.151
214.113.82, 69.39.84.205 – 2804 -> 192.168.11.151
Change Log

| | | |
| --- | --- | --- |
| Date | Author | Notes |
| 8-26-2021 | MS | Created article & verified accuracy. |