Bumpbar Setup – Replacing the Template
Place the template into the Bumpbar.


Remove front plate by opening it here.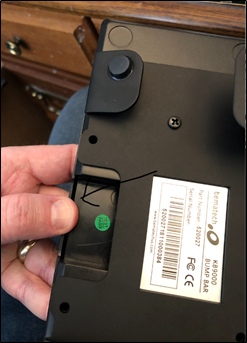 The top of the device is here at the arrow.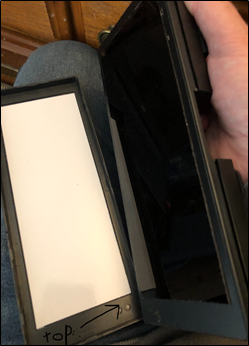 This is the view with the new template installed.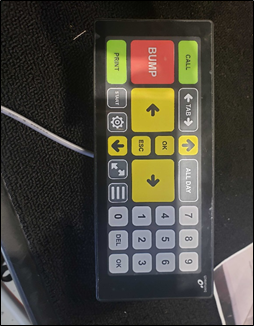 Bumpbar Setup – Complete the Image Process
Using a Windows7 PC (assumes PC has the utilities installed):

Plug the Bump Bar into a USB port.
Run kb9utility.exe.
File, Open in utility – select ckds2.xml.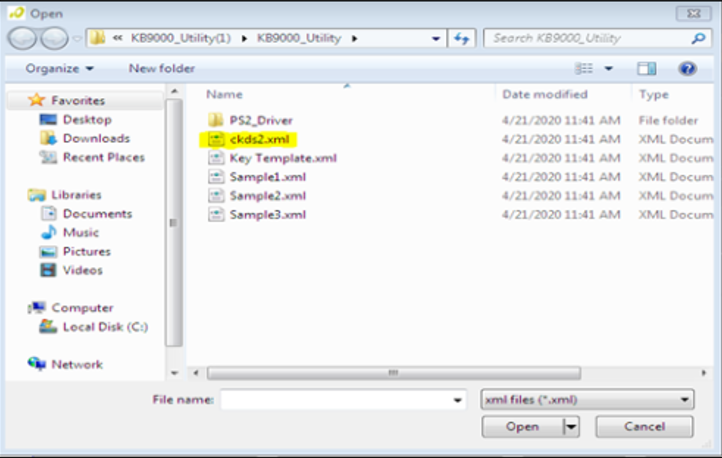 The layout will display. The actions on the top are – Read, Write, Test, and Detect.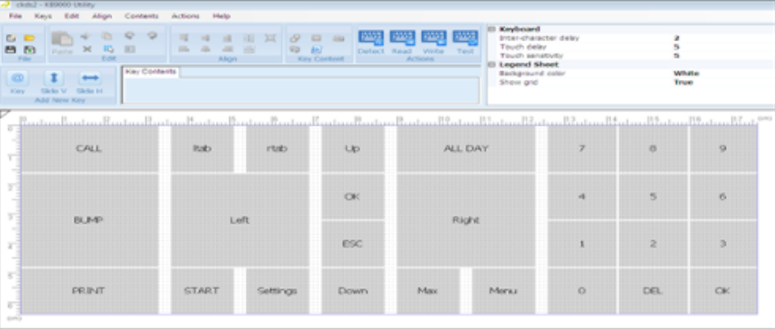 Do a Detect to check for a connection.


Do a Write Data.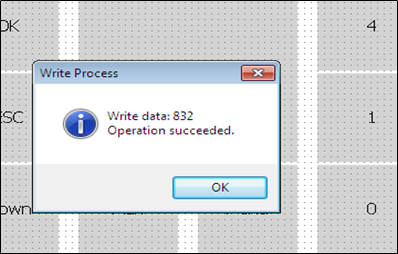 Do a Test to make sure the buttons are working.
Bumpbar Setup – Key Functions
| | | |
| --- | --- | --- |
| Function | Key | Action |
| Call | KeyC | "Calls" a ticket. |
| Bump | KeyB | "Bumps" a ticket. |
| Print | KeyP | Sends ticket to the configured printer. |
| Tab Left | KeyL | Moves to the next Tab on the left. |
| Tab Right | KeyR | Moves to the next Tab on the right. |
| Start | KeyS | "Starts" a ticket. |
| Settings | KeyT | Toggles the Settings page. |
| Left | ArrowLeft | Moves one ticket to the left. |
| Right | ArrowRight | Moves one ticket to the right. |
| Up | ArrowUp | (Imperfectly) Moves one ticket down. |
| Down | ArrowDown | (Imperfectly) Moves one ticket up. |
| Ok | Enter | |
| Esc | Escape | |
| Expand | KeyX | |
| Menu | KeyM | |
| AllDay | KeyA | Toggles the All Day menu. |
| 0 | Numpad0 | |
| 1 | Numpad1 | |
| 2 | Numpad2 | |
| 3 | Numpad3 | |
| 4 | Numpad4 | |
| 5 | Numpad5 | |
| 6 | Numpad6 | |
| 7 | Numpad7 | |
| 8 | Numpad8 | |
| 9 | Numpad9 | |
| DEL | NumpadDecimal | |
| NOK | NumpadEnter | |