Funding New GMA Account Workflow
Go to the Fund Market Account screen in the left menu bar: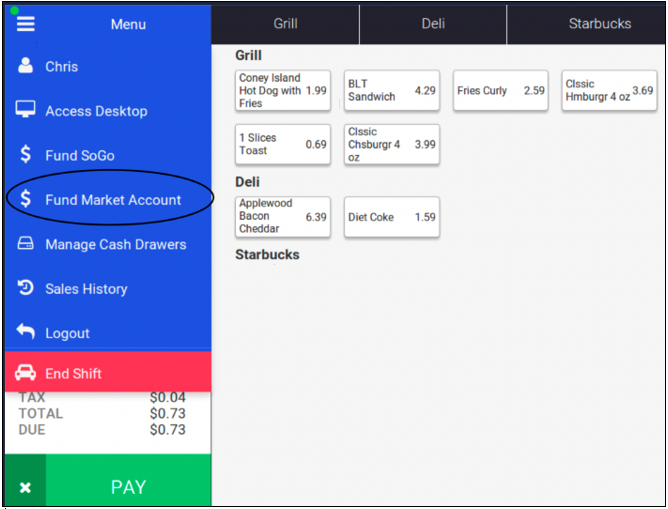 Market Card Scanning screen: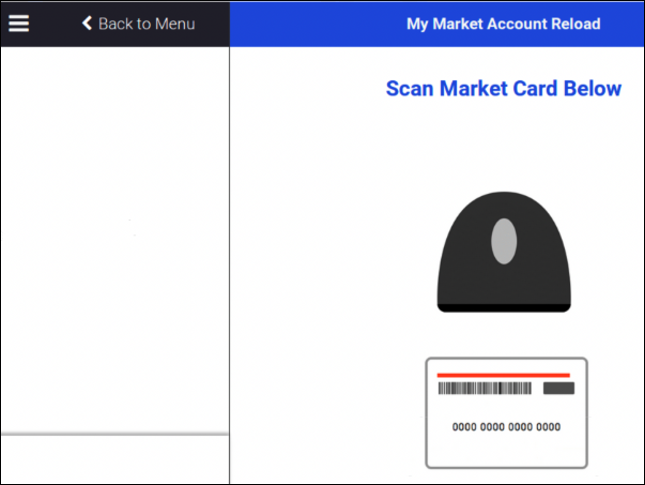 After scanning a scancode that does not tie to a GMA account, the GMA account is created in the backend and the user is prompted to enter their first name. For AVI Larkin use case, the blank card is used as a gift card.



Enter Funding Amount screen: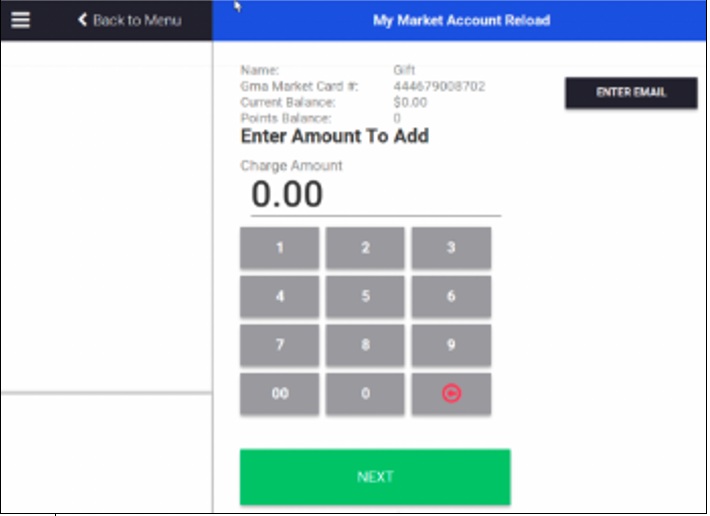 Card Funding screen
After entering $1.00 funding amount, this is the what you will see.



Cash Funding screen: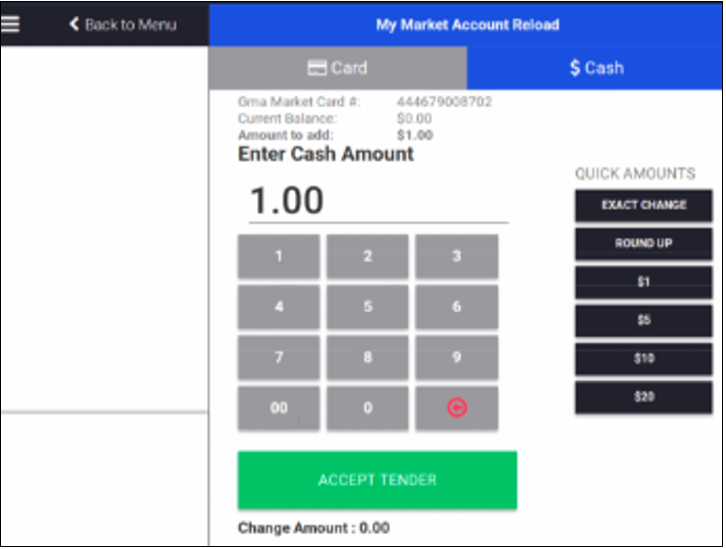 Receipt Option screen: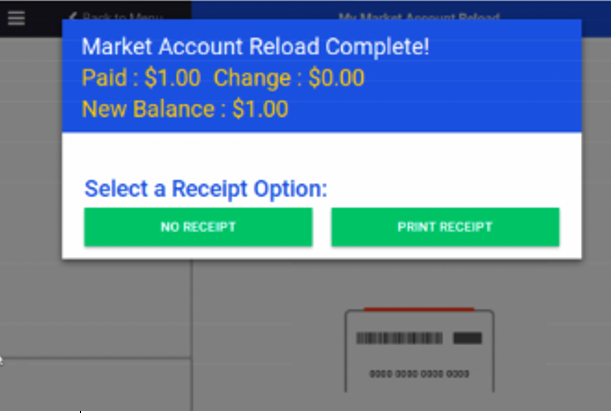 Funding Existing GMA Account Workflow
Show the GMA account ID and existing balances when scanning an existing account's scancode.