Note: To perform this action you will need to have Manager permission for your Staff account.
Staff accounts can be adjusted in ADM. Click the Admin tab, then select Staff from the drop-down menu.
Touch the hamburger icon (three horizontal lines in top, left corner) to reprint a receipt or void an order.


Select Sales History from the drop-down menu.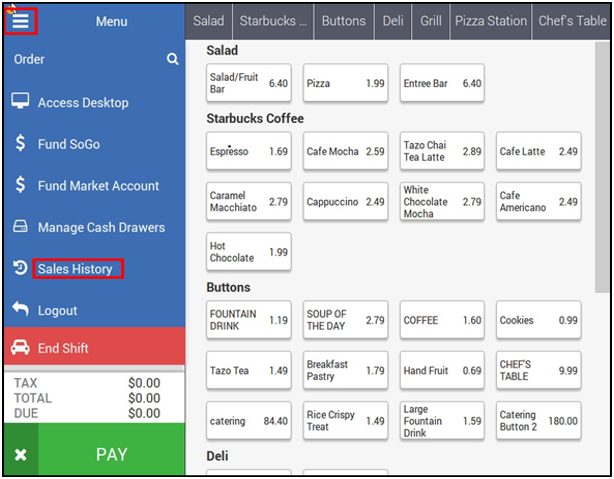 Select Closed.


Select the transaction you want to void.




Choose ADJUST to void the transaction or PRINT to reprint the receipt. If you void the transaction, a receipt will print automatically.