Overview
USConnect Nano lock solution was developed in partnership with TriTeq and known as Savant. Currently there is no maximum number of locks per Nano but the NanoMarket is designed for market sizes of 50-150. For this reason, the Product team does not recommend it being linked to too many coolers.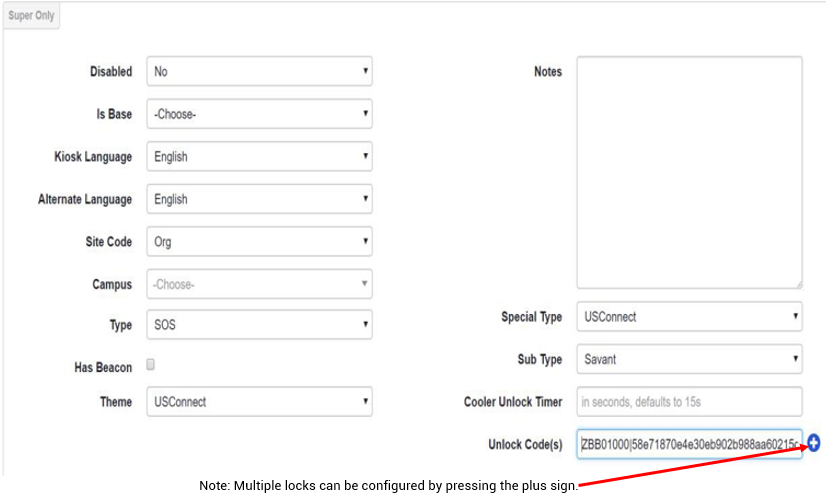 Connectivity and Port Requirements
For this solution to work properly, it must use an Ethernet-based NanoConnect.
See the NanoConnect connectivity image and port requirements below.
Wired Network
If you are creating your own wired network or connecting to a client's network, you still must adhere to the latest PCI DSS guidelines for network security. Consult your QSA or visit https://www.pcisecuritystandards.org/ for more information.

If you are not comfortable creating a network per PCI DSS, or cannot validate that the client's network follows PCI DSS, 365 Retail Markets offers several solutions to assist with network connectivity for your Nanomarket™. Contact your account manager for more details.
Port Requirements
All the following Fully Qualified Domain Names (FQDN) listed below are required for the NanoMarket™ kiosk to function correctly. All connections are initiated from the NanoMarket™ kiosk and the below FQDN and Ports need to be open for outgoing bidirectional communication.
| | | |
| --- | --- | --- |
| Description | Destination FQDN | Ports |
| Credit card processing, Transferring of sales data, Product and price updates | | 443 |
| Transferring of sales data, product and price updates | | 443 |
| Images, style json | | 443 |
| Android/Google services | commondatastorage.googleapis.com | 443 |
| Android/Google services | gcm.googleapis.com | 5228-5230 |
| Pushy Service | mqtt.pushy.me | 1883 |
| Pushy Service | api.pushy.me:443 | 443 |
| Tally/Security | tally.prod.readytouchpos.com:443 | 443 |
Customer Installation Video
https://www.youtube.com/watch?v=IWon4Nv5AJs