"CASH ONLY" is displayed on the bottom of the screen.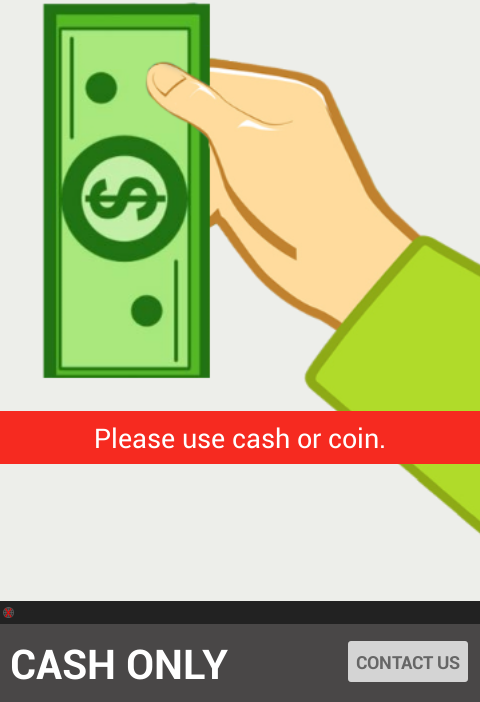 If the text "CASH ONLY" is displayed on the footer of your AirVend, it means the AirVend has no internet connection and cannot talk with AV Live or there is a communication problem with the vending machine. If the device detects either of these scenarios:
it dynamically displays the "CASH ONLY" text
it removes the Use Code button
the screen that displays to promote swiping a card, has a dollar bill and says "Cash Only".
No Wireless Connection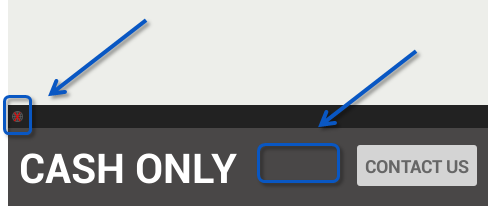 How do you know what is causing the Cash Only status? There is a small gray globe icon that indicates wireless connectivity. If you are not connected to the AirVend cloud (AirVend's servers), you will see the red X through the globe. If the red X does not go away after waiting for a few minutes, try rebooting the device.
No Vending Machine Communication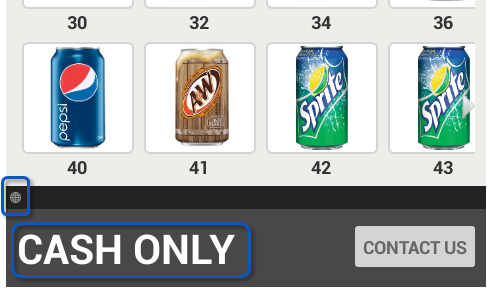 If the globe icon is grey, with no red X, that means you are connected wirelessly to AirVend Cloud, but your AirVend device is not communicating properly with the vending machine. If you have waited a couple of minutes after the connection is established, and "CASH ONLY" does not go away, contact 365 Support at (888) 365-6282.
Working!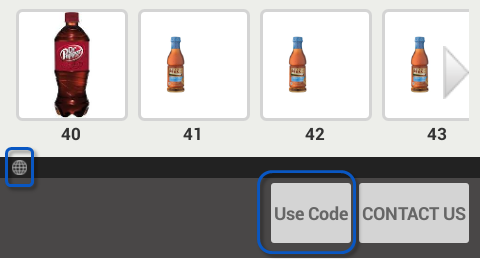 If you see the grey globe icon and no "Cash Only" text, that means you have a connection with the AirVend Cloud and also communication with the vending machine.