To use the 365Pay app with your AirVend devices, first:
Log into the 365Pay App.


If you do not already have an account, click Create Account. You will receive an email to continue through the process of creating your 365Pay account.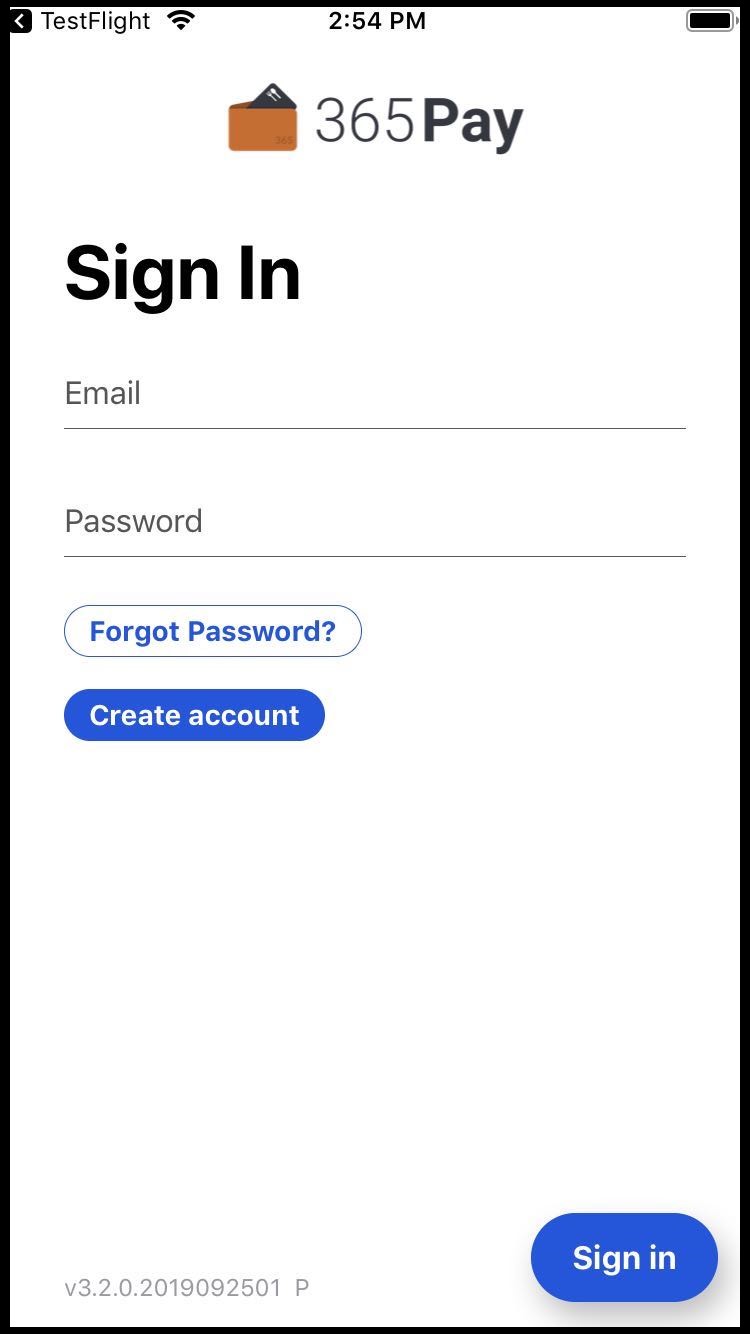 4. After you are logged into your 365Pay account, tap the option to Add Funds to your account.


5. Add your credit or debit card information to load funds into your account.


6. To make a purchase at a 365Inside kiosk, click on the Shop icon at the bottom of the app. A list of available 365Inside kiosks in Bluetooth range will display.

Note: Only 365Inside devices will appear in this list. AV5s and AV7s will not appear in this list.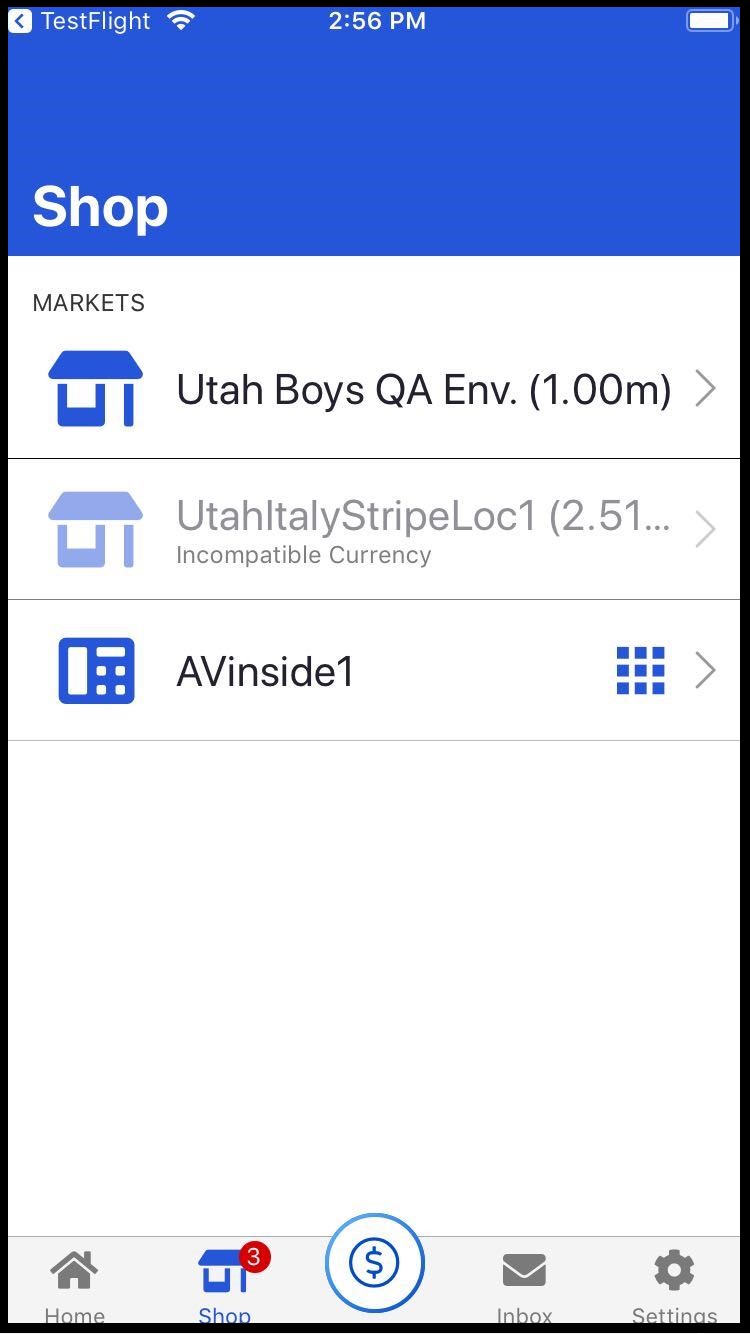 7. Tap your finger on one of the Machines.


8. At the prompt, enter your selection on the vending machine.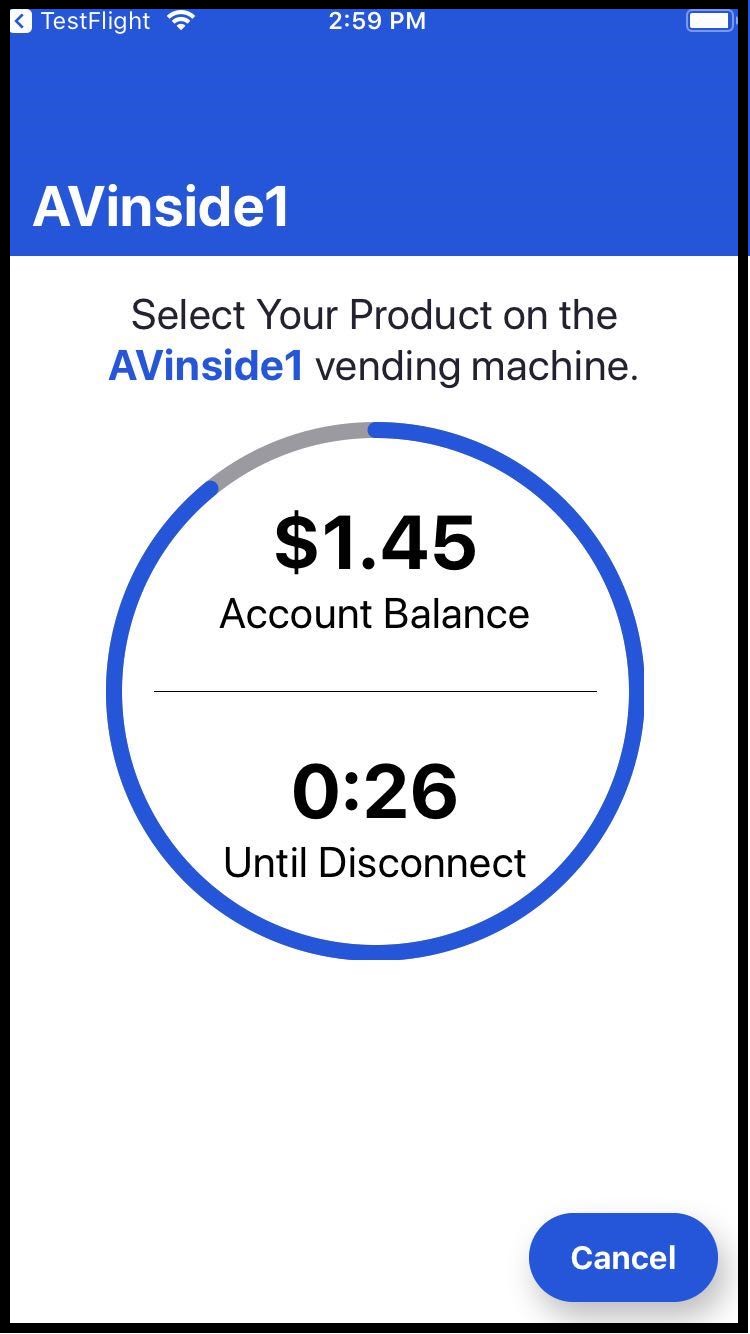 9. When you have made your selection, the vending machine will dispense the item and you will see your receipt on the following screen.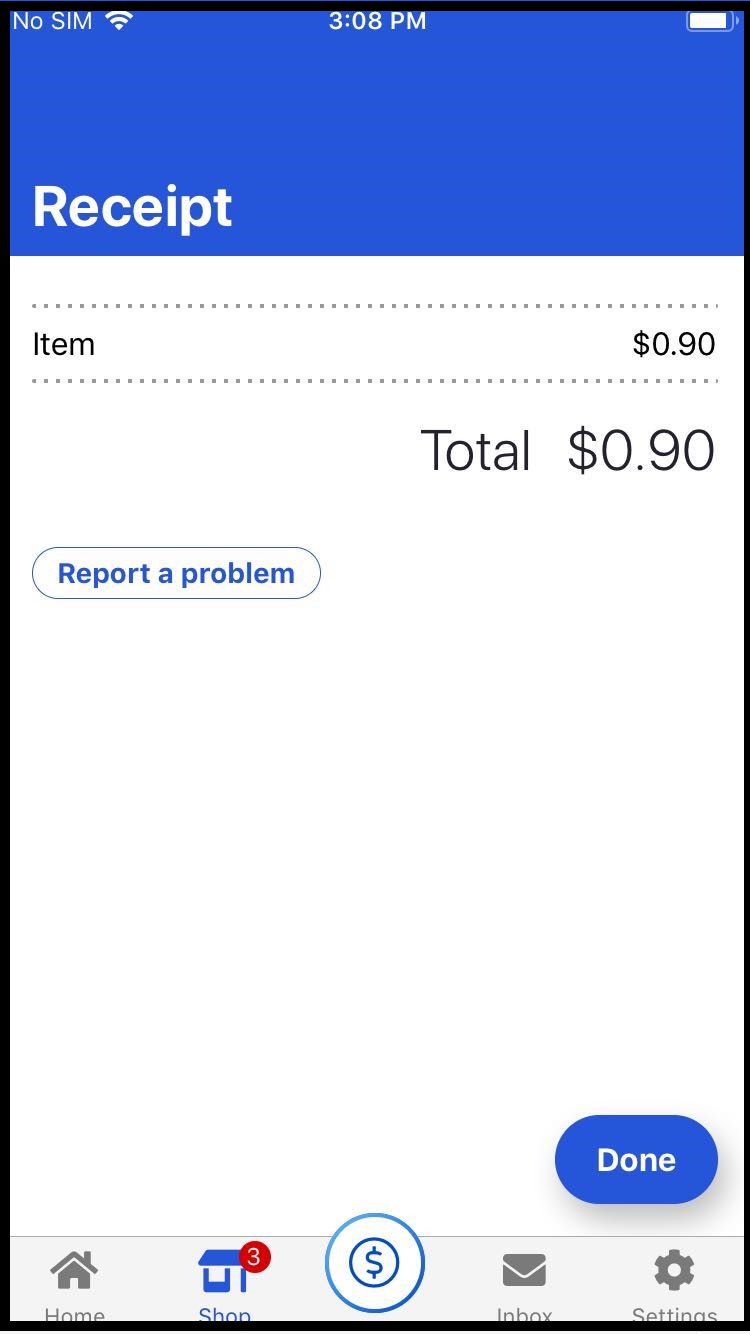 If you have any questions about this process, email us at avsupport@365smartshop.com or call AirVend Support at 800-321-9601 to speak with a representative.