Purpose
This article describes the Out of Stock settings available in LSAdmin. These features are listed in a drop-down menu under the Out Of Stock main menu option.

Out of Stock
Define Product Replacements
This function allows you to define your automatic out-of-stock (OOS) products.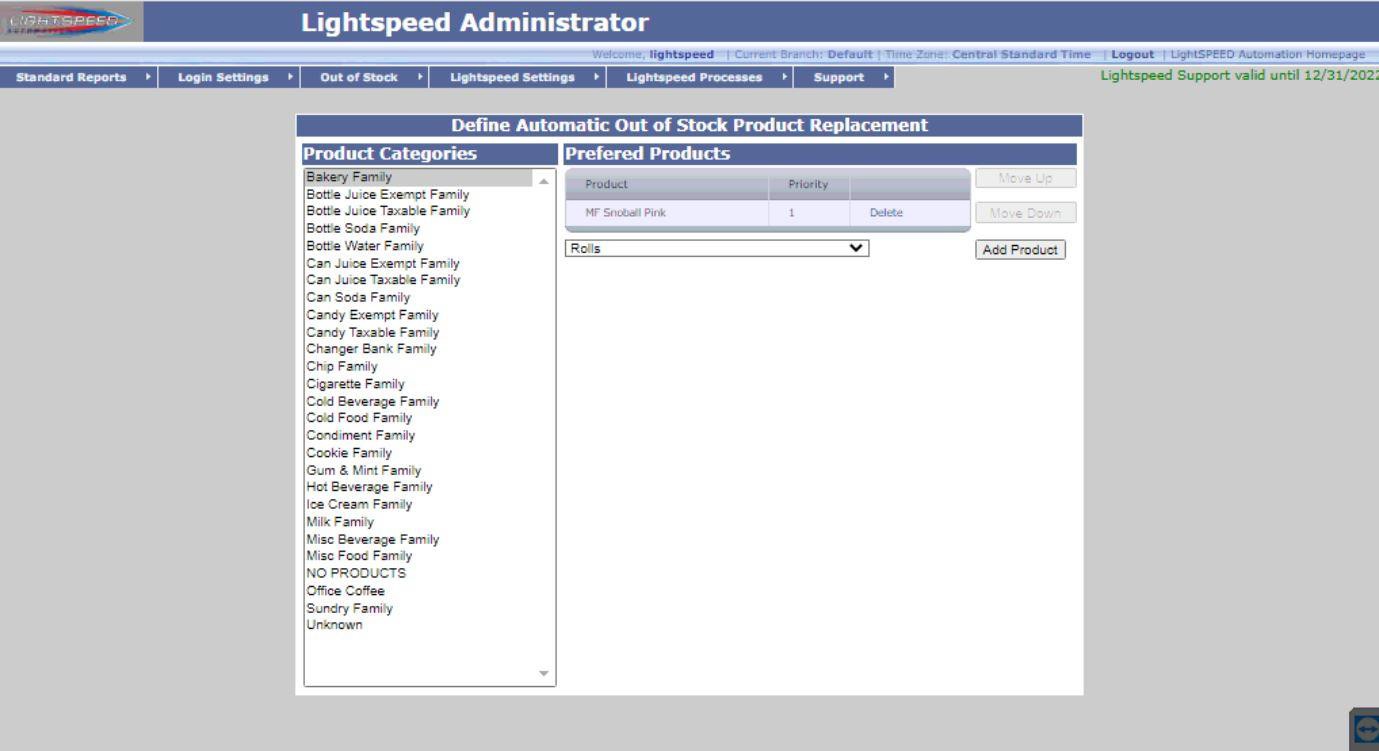 Mark Product Out of Stock
This menu option allows you to mark products as out of stock (OOS).