Purpose
This article contains the technical specifications of the Stockwell 2.0 found in international markets. 
Spec Sheet Preview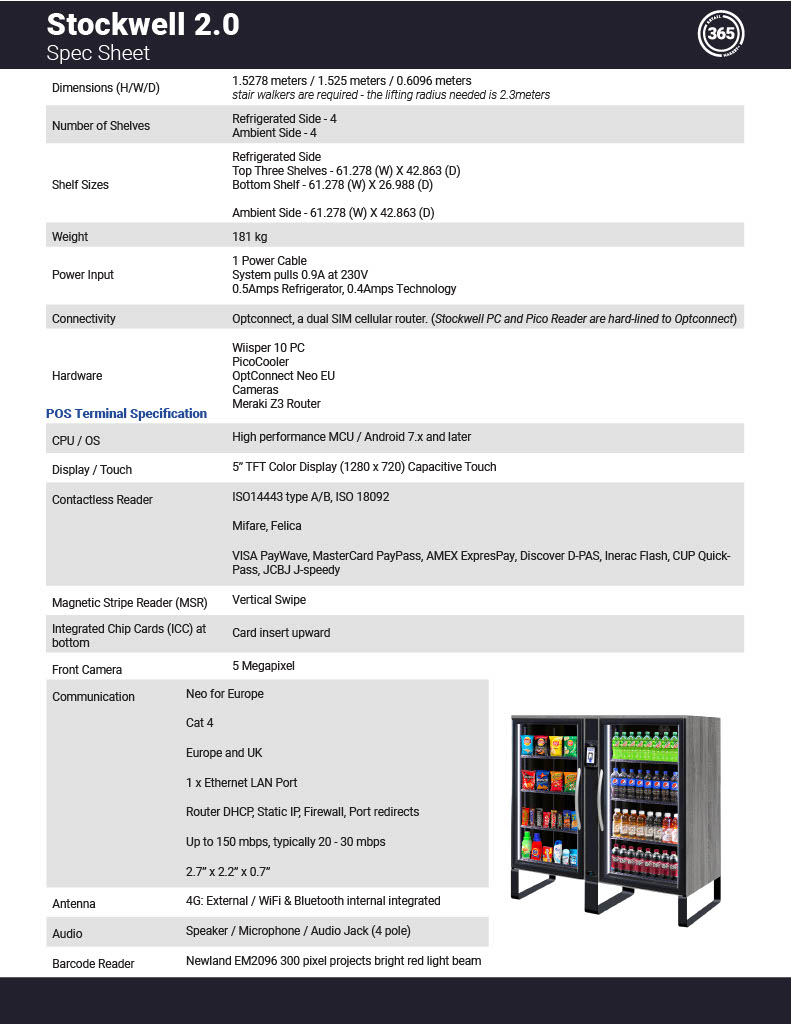 General Product Specifications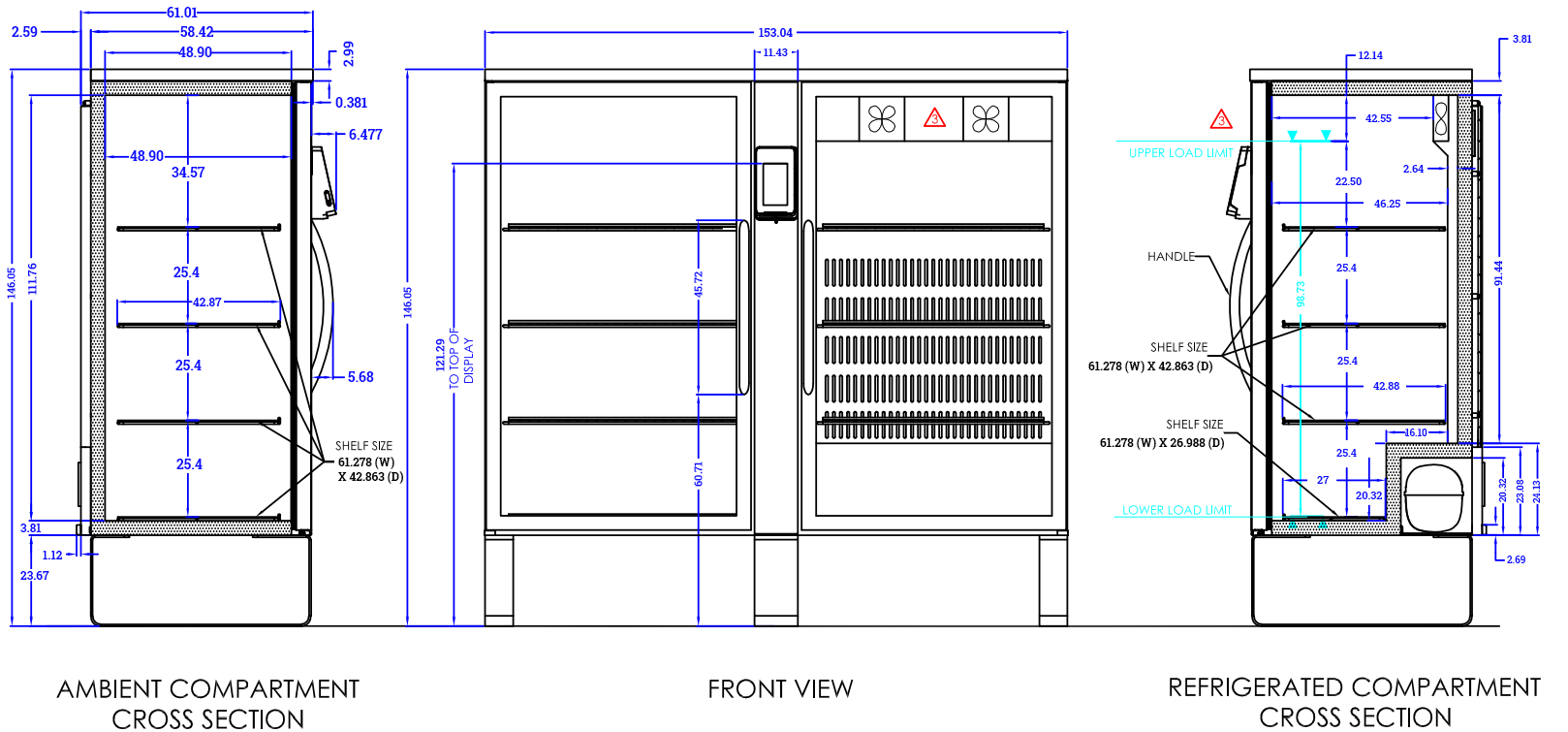 Dimensions and Weight
Height: 1.4478 meters
Weight: 1.525 meters
Depth: 0.6096 meters
Weight: 181 kg
Connectivity
Optconnect, a dual SIM cellular router. Stockwell PC and Pico Reader are hard-lined to the Optconnect. 
Power Input
The Stockwell 2.0 requires one Power Cable. The system pulls 0.9A at 230V. 
Refrigerator compartment: 0.5Amps 
Other Technology compartment: 0.4Amps 
Hardware
Wiisper 10 PC
PicoCooler
OptConnect Neo EU
Cameras
Meraki Z3 Router
POS Terminal Specification
Type
Device
CPU / OS
High-performance MCU / Android 7.x and later
Display / Touch
12.7cm TFT Color Display (1280 x 720) Capacitive Touch
Contactless Reader

ISO14443 type A/B

ISO 18092

Accepted Smartcards

Mifare

Felica

Accepted Payment Methods

VISA PayWave

MasterCard PayPass

AMEX ExpresPay

Discover D-PAS

Inerac Flash

CUP Quick-Pass

JCBJ J-speedy

MSR Reader
Vertical Swipe
ICC at bottom
Card insert upward
Front Camera
5 Megapixel
Antenna
4G: External / WiFi & Bluetooth 
Audio (internal integrated)
Speaker, Microphone, and 4 pole Audio Jack 
Barcode Reader 
Newland EM2096: 300 pixel projects bright red light beam
Communication
Neo for Europe

Cat 4
Europe and UK
1 x Ethernet LAN Port
Router DHCP, Static IP, Firewall, Port redirects
Up to 150 mbps, typically 20 - 30 mbps
6.8cm x 5.5cm x 1.7cm