Introduction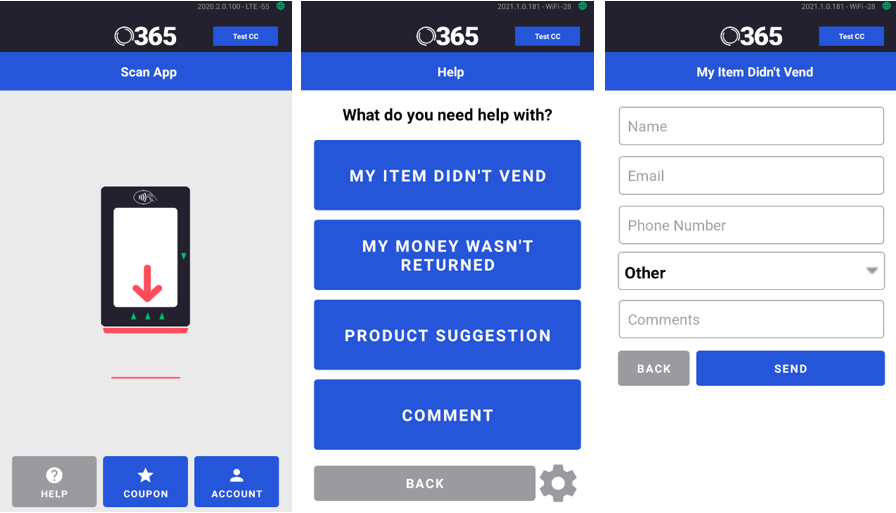 Customers can send forms to AV Live operators from AirVend, PicoVend and PicoVend Mini devices to report issues or concerns. Operators can view these forms and issue coupon codes from AV Live.
Upload a Contact Us Form
Press the Help button from a PicoVend or PicoVend Mini,
OR
Press the Contact Us button from an AirVend.
Select the type of form to be sent.


Complete the information.


Click Send.
Note: On the PicoVend Mini, the Help page will display a QR code.
Scan the code and the Contact Us forms will display on your Smartphone.


Complete the forms.


Then submit them.
View Forms in AV Live
Select Contact Us from the My Company drop-down menu.

Review all the uploaded Contact Us forms from all of your machines.

To issue a coupon to the person who submitted the form:
Click Coupon.


Complete all the coupon information.


Click Save. The Coupon will be texted and emailed to the consumer.
To keep track of which forms have received a response:
Click Edit next to a form.


In the popup window, complete these fields:

Responded On date
New Status
Whether a service call was performed for that machine