Introduction
Operator Product Categories are a good way to easily customize groups of products and manage sales tax rates.
Create a Product Category
Go to the Machines page.


Click on + Category to add a Product Category.

Click on My Company > Product Categories.
Enter a name and sales tax rate and then click Update.


Click Edit next to the desired category to add products to your newly created category. From the Category page you can edit the name and the sales tax rate for your category.


Click the checkbox next to the desired product(s) to add or remove products in a category.


Click Add Product or Remove Product.

Using Product Categories in Reports
After you created product categories and assigned products to them, more sales tax data and category tracking will be available in the reports.
Sales By Category Report
A new report has been created for AV Live that easily tracks product sales by their assigned categories. The report allows the operator to select a date range and see the total sales across all machines grouped by Product Category. Any product sales not assigned to a category will display under the Unknown category.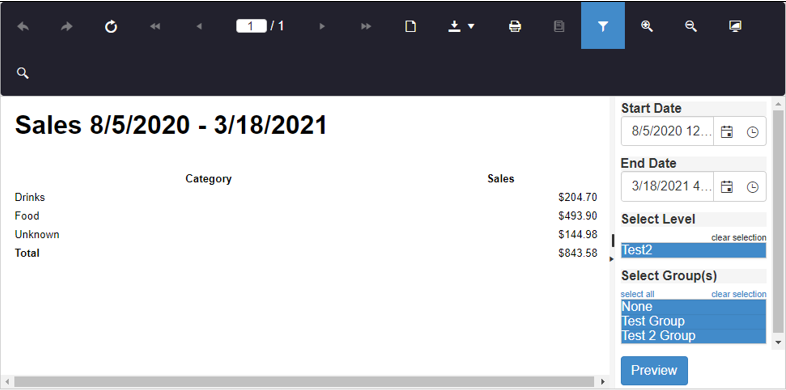 Sales By Machine Report
A new column has been added to the Sales By Machine report. The column can be toggled on and off by selecting the Show Category checkbox.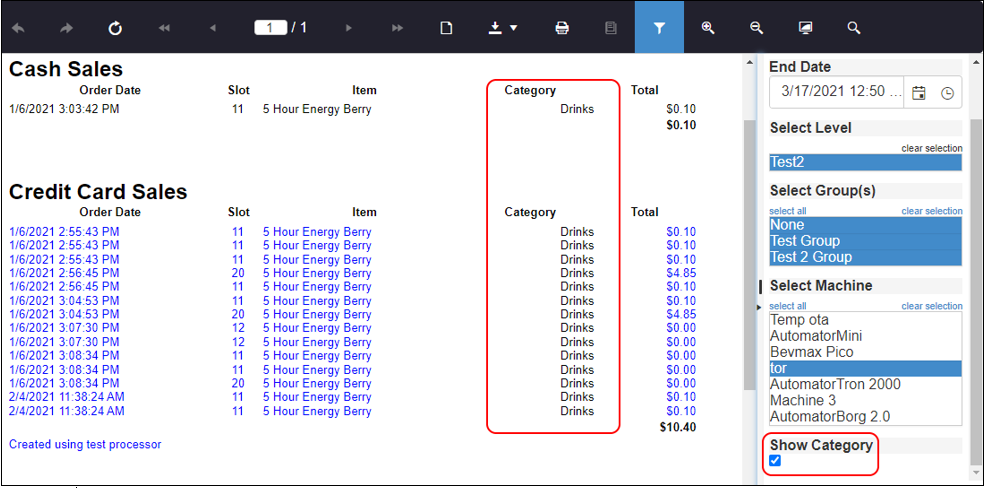 Sales Tax Reports
A new option has also been added to the Sales Tax reports to calculate taxes using the rate set in the Product Categories.

If there are any products not assigned to a product category, they will use the tax rate set in the report filter to calculate sales tax. This is demonstrated in the image below. The sales that are in a product category are calculated using 6.1 percent tax rate while the other sales are calculated using 7 percent as specified in the filter.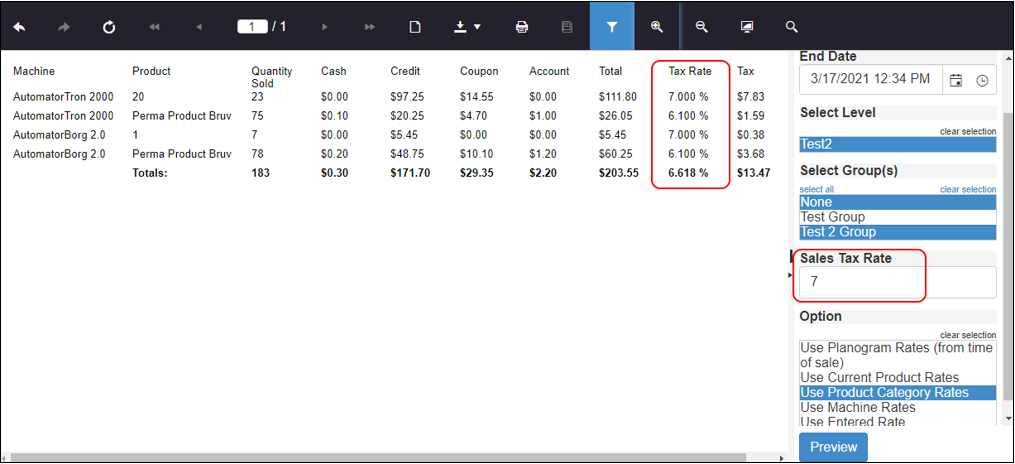 Profitability Analysis Report
A Sales Tax column and Sales Tax filter have been added to the Profitability Analysis Report. This segment is calculated by multiplying the Extended Retail Price by the Sales Tax Rate specified in the filter, which allows the tax data to be viewed per product.