Purpose
This document will provide common troubleshooting techniques for various scenarios with VDI integrated Avanti markets.
Please review the Help Center Avanti VDI Preparation Guide if you are interested enabling AMS micro markets with your VMS provider.
If your AMS organization is currently enabled with the VDI integration and need to know how to enable new market locations, please review the Enabling VDI Integration document to learn how to use the self-service VMS tools.
Process
Initial VDI onboarding is not successful. Products are not propagating AMS.
AMS VMS Organization ID
Confirm your Organization ID correct with support.
Please be certain the Organization ID shared with support is correct. This is a common issue with the initial onboarding. Org Id's are case sensitive and must match their VMS providers Org ID exactly. Contact your VMS provider to confirm the org ID is correct.

Note: Only Avanti Support has access to the Organization Record to enable VDI.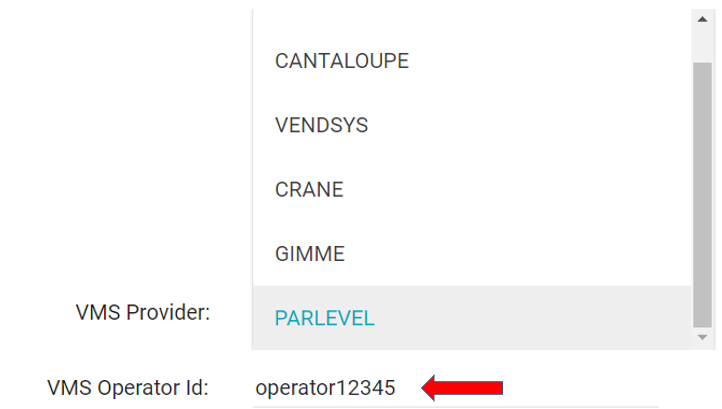 Sales are not updating in your VMS (Vend Management System), or product payloads are not updating in AMS at a specific market location.
Follow these steps:
Go to the admin tab and select the VMS Tools option in the dropdown.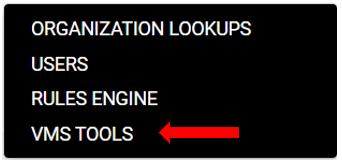 You must update the location record using the self-service VMS tools when you are enabling a new market to VDI, replacing a kiosk, swapping a PC, or adding additional kiosks to a VDI enabled market location in AMS.
If sales are not propagating VMS, or product payloads are not updating AMS go to the VMS tools and follow these steps.

Select the Location VMS Status tab.
Highlight the desired location record.
Enter the correct VMS Market ID in the VMS ID field.
Click the "update button" to enable any newly added or replaced kiosks at this location.
Confirmation message "VMS Market ID Updated Successfully" should be displayed.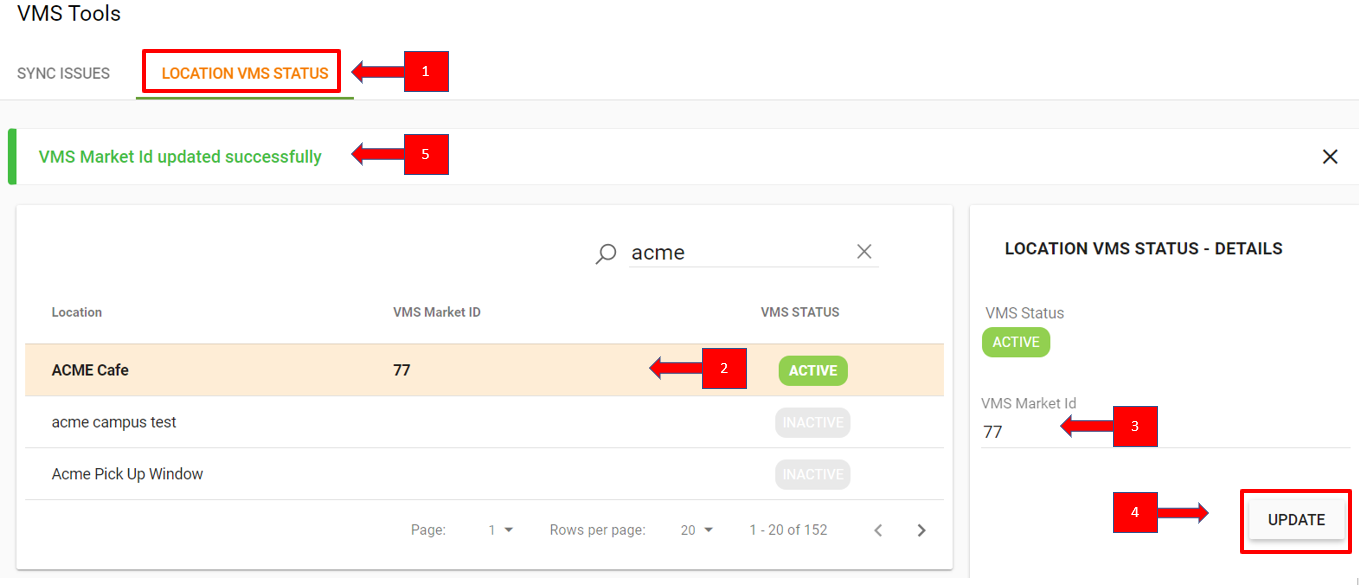 Follow these steps after updating the location record in AMS using the VMS self-service tools.
Check both the location & kiosk records in AMS to ensure they have the visible orange VMS tag associated with them.

After enabling the location and kiosk records in AMS follow these steps in your VMS providers system.
Ensure your micro market provider is setup for Avanti in your VMS providers system.
Send products for the specified market location in your VMS providers system. (Note: Each VMS provider use different processes to send products to the micro markets)
Ensure the micro market POS Asset field has been updated in your VMS providers system correctly after products and assets have been sent from your VMS provider.
Ensure you allow enough time for products to update AMS.

Important note

– It can take approximately 5 minutes to several hours for products to fully propagate AMS.

Check VMS for sales activity for the markets you enabled to VDI.

Important note

: It takes approximately 10 minutes for sales to propagate VMS after a purchase has been completed at the kiosk.
VMS Self-Service Sync Errors
VDI sync errors are visible in the Self-Service VMS tools found under the admin tab for VDI enabled operator organizations.
The purpose of the sync error messages is to help operators identify locations that are setup in your VMS providers system that are not mapped correctly or enabled in AMS. This is especially important for operators that have enabled All their markets to easily identify market kiosks that are not communicating with their VMS provider.
Sync Error messages
Click on the sync issues tab to display the sync errors.
Details will include the sync error time/date, and error message.
Click on the individual sync errors to display error message details.
Sync Error details include the AVMX1 kiosk name, an VMS location ID that is not mapped correctly.

Important note: You will receive sync errors if you have created active locations and POGs in your VMS providers system and selected Avanti Markets as the micro market provider. The VMS provider will send product payloads for any active VMS market locations which will generate these sync errors in AMS that are not mapped properly in the AMS self-service VMS tools. To prevent unwanted error messages in AMS, we recommend you do not select the micro market provider in your VMS system until you are ready to enable the VDI integration.
Deleting Sync Errors
Please follow these steps to delete the sync errors.
Select the sync error messages you want to delete and select the "Mark As Resolved" button.
If you want to delete all sync error messages, please choose the select all box, and select the "Mark As Resolved button."

Important note: If you have multiple sync errors that you want to delete you can select the number of rows you want to display at the bottom of the page prior to choosing the "select all" option prior to clearing the errors.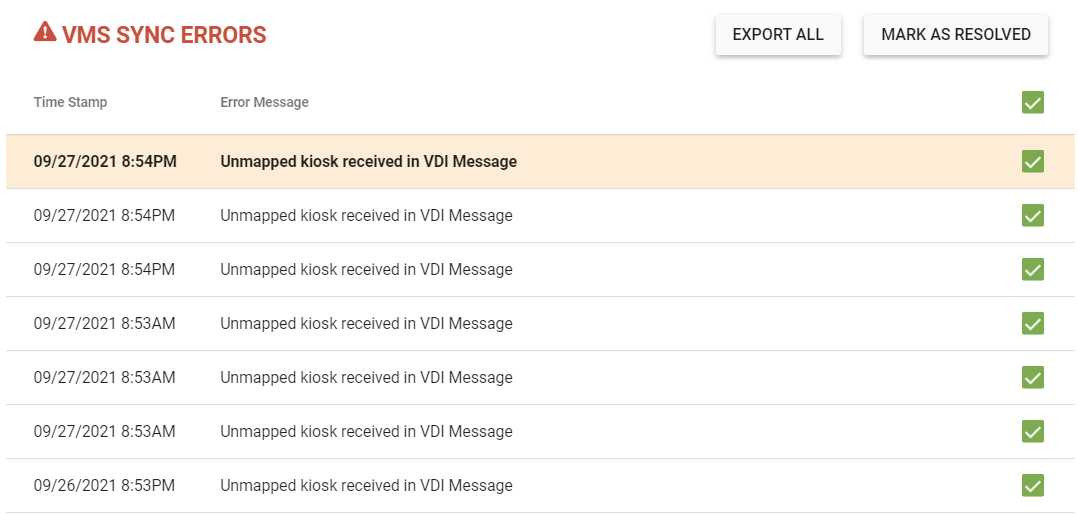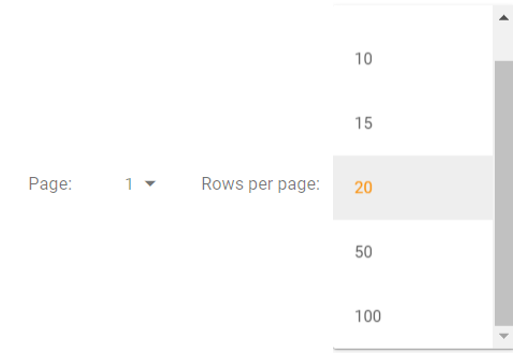 How to add new products or make product edits to your market locations quickly
Add new products to your VMS providers micro market POG or make edit to the product records such as product selling price.
Manually push product payloads from your VMS providers system for a single market or all market locations. (Please contact your VMS provider for step-by-step instructions since they use different methods to push products).
Go to your AMS market location record in AMS and select the products tab to view & confirm your new products or product edits have updated correctly.
Click the sync products button in AMS at the location record if you want to push these changes to the kiosk immediately.

Important Note: Kiosks will automatically receive a full sync early every morning between midnight and 3:00AM in your time zone.

No Scan Products
Avanti Markets supports no scan products with the VDI integration but there are some key items to be aware of.
Ensure products added to your VMS POG that are intended to be no scan products have no UPC codes associated with them. AMS will not recognize products that have UPC codes associated with them as being no scan products.
Once the no scan product is visible in AMS follow these steps to add a product image to the individual no scan products. Even though the no scan products are mapped at the location level the no scan image must be added at the global product record.
Follow these steps to add the product image at the global product record.
Click the no scan filter to display only no scan products.
You can type the product description in the search field to quickly locate the product.
Click on the product description to edit the product.
Click on the "Edit Product Advanced Settings" dark gray bar below to access the advance settings.
Click the "Add Image" button choose your no scan image.
Select the product image and click the add button.
Click the update button to save your changes.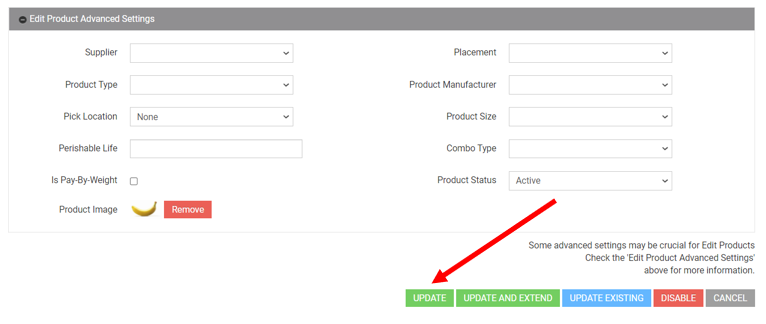 Important Note: You only need to add the no scan image at the global product record. Once the image is added it will be visible at any of the market locations that are using the no scan product. The image will update on the kiosk after it receives a full sync.
No Scan Categories
No scan categories – Any products being sent from VMS to AMS that have no UPC codes associated with them will automatically be associated with the no scan product category named "Other". Since the VMS providers do not have the no scan concept they will automatically be associated with a single "Other" no scan category in AMS.
AMS does not support having multiple no scan categories with the VDI integration.
To help with the single No Scan Category we have created an "All No Scan Products" image for operators to associate with the "Other" category.
Adding No Scan Images to Product Categories and Products
Product Categories
Click on the admin tab and select organization lookups.
Select No Scan Category
Click on the "Other" No Scan Category

Please note all No Scan products will automatically be associated with the "Other" No Scan Category when received in the VDI product payloads.
Click the ADD Image Button
Select the "All No Scan Products" Add button.
Click the Update Button to Save your changes.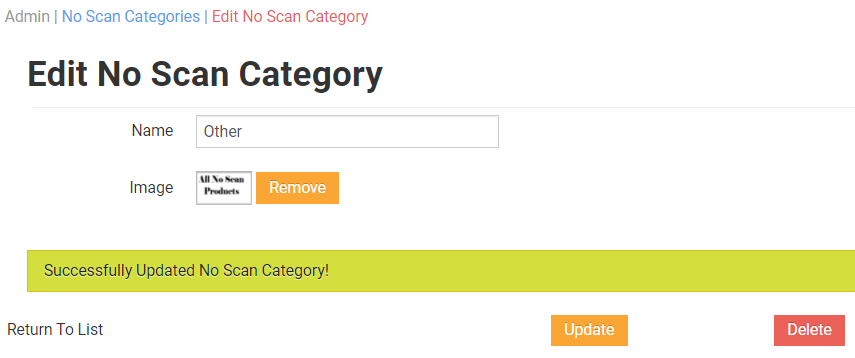 Tax and Deposit Categories
The tax and deposit categories associated with products will be updated to the VMS category description.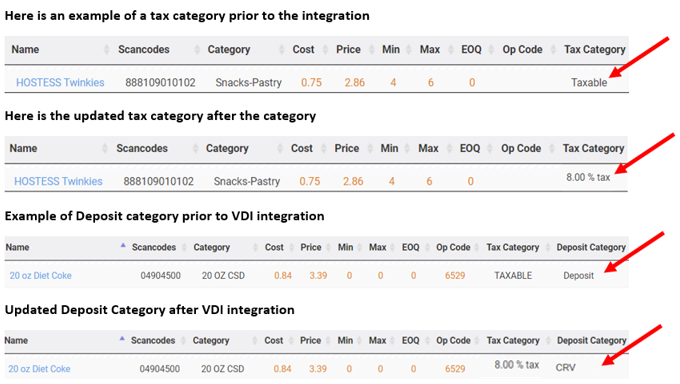 Important Note: The VDI integration maps products at the market location; However, the global product record in AMS will also be updated. Both the tax and deposit categories will be updated at the global product record in AMS, but they will not cascade to your other non VDI integrated market locations.
-------------------------------------
Reach out to your account manager or Avanti support for additional assistance.
Email: support@avantimarkets.com
Phone: 844-695-4675 / 844-MY-KIOSK