As of October 2020, Nayax has introduced an automated refund process for US customers. At the end of this article there are listed the older email process for requesting a refund, which will still need to be followed for any operators outside of the US. 
Following is the process for requesting a refund. 
Log in to your Nayax customer portal.
Navigate to Reports > Online Reports > Dynamic Transactions Monitor

.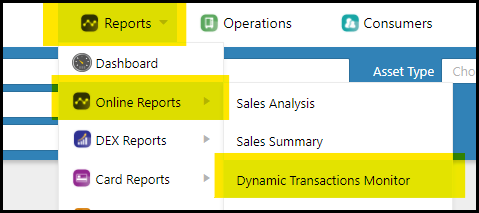 3. To the right of any transaction listed, you may click the > button to open the options and click Request Refund.

4. In the resulting popup window, you can select whether you are requesting a full or partial refund, and list the confirmation email, which will receive a notification once the refund has been successfully submitted, and then again once the refund has been approved and processed.
To request a refund by email, please follow these instructions.
In the VMS, view Nayax transactions by going to Analytics > Cashless > Parlevel Pay+ Transactions.
Using the date range on the upper right, run a report, and then filter the results using the last four of the provided card number.
Email finance-us@nayax.com

with the following information to request the refund:
    - First 4 and last 4 of card number.
    - Settlement Date
    - Amount
    - Customer email to send confirmation to.