You can send emails to groups of your Market Users using our Mass Emailer function. In your VMS, you will navigate to Markets > All Users. 
All Users for all Markets will be listed on the following page. If you need to send to a more specific group, you can filter to narrow down the results. For example, you may choose to email all users in a certain Account or all users with a $0 balance, which can be done by entering the necessary information in the empty fields beneath the bold column identifiers. 
When you have selected only the users you would like to email, check them off with the boxes on the far left side. You can click the checkbox underneath Active to select all users on the page. Then click

Options > Emailer.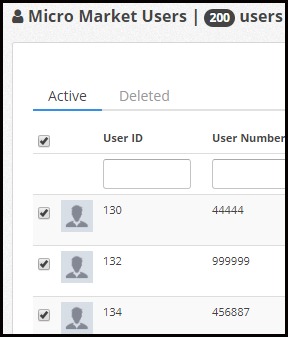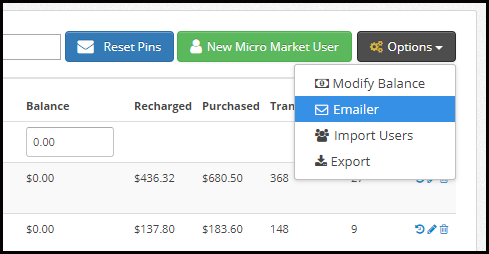 In the following popup, you will see the emails for the users you selected already populated in the To: field. You can enter the subject of the email in the Subject field. 


You can enter the main body of your email in the Message Content field. You may also enter an email to which reply emails will be sent. If your default company email is the preferred option, you can leave this field blank.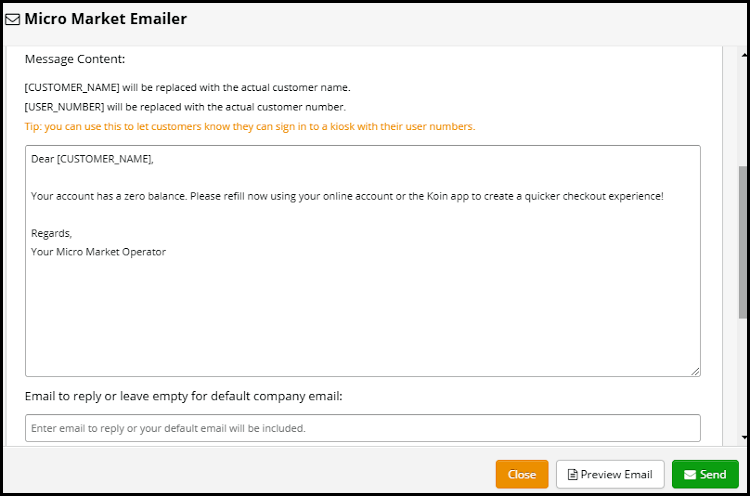 You can select one of the three layout templates for the email's appearance. If you would like our Micro Market Intro PDF to be attached to the email for your customers, you can check off the option at the bottom. You can click Preview Email to view the final email as it will appear to the user, click Close to cancel, or hit Send if you are ready.