The VMS has a series of downloadable reports that are not available by default in the normal collection of analytics reports. Following are some instructions on accessing these reports, and a sample of the options available to you. 
You may request your Customer Success representative or a Parlevel Hero Support member to enable these reports for you, so that the menu below appears in your Analytics menu. They will need to know which report or what information you are needing to enable the specific reports for you.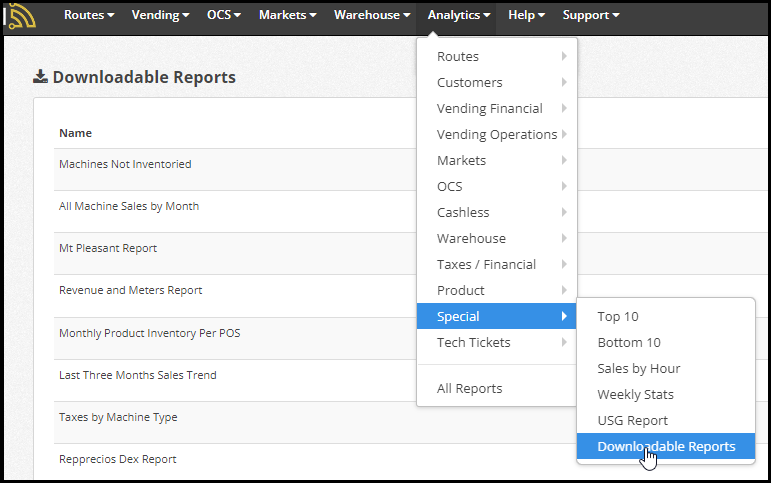 The information available in each report is captured at the time of download. 
Listed below are some of the reports that are available to you, but if you need anything not listed here, please confer with Hero Support in order to find a suitable report.
All Machine Sales by Month
Revenue and Meters
Last Three Months Sales Trend
Open Door Report
Offline Inventory Value
Warehouse Inventory Cost
Planogram Export
Service Tickets Export
Market Sales Summary
Market Giftcards with Balances Export
Driver OCS Sales
Commissions by Route
Machines with Breakdowns