How to login

with

an existing MMC account
From the home screen, tap "Already have an Avanti

Account?"

Click Enter the MMC username and

password




Use the app to pay, reload and see

offers



How to use mobile first registration feature
Tap Join

Now




Enter your full name, email, phone,

password





Accept the terms and conditions and click

Register





A verification email will be sent to your email (check your spam

filter)





Click the link in the email to verify your email

address





Return to the mobile application and enter your username and

password





Your mobile app is now ready to pre-load the card, associate with an existing MMC

account or Physical card, and to pay at a

Kiosk



How to add physical
scancode
before activation
Complete Mobile First registration

without activating

the card at a kiosk (i.e. don't swipe the card at a kiosk

yet)

Navigate to the pay

tab





Click "Add Existing

Scancode

"





Enter the

scancode

manually or use the camera to scan the card with your

phone





If we find that the account on file matches your first & last name or your email, the card will be associated with your new account and the balance will be

transferred.

Note: You may have to change your first name, last name, or email in My Account in order to validate the added

scancode

belongs to

you.

What to do if that doesn't work? See "How to associate physical cards with a virtual card number that has been

activated."




How to associate physical cards with a virtual card number that has been activated
Once a user has activated their virtual account they cannot use the add a card feature in the mobile

application

Merging will have be done manually in

AMS

Step 1: Find the users old physical card in AMS.

AMS > Markets > Users > Scancode > Search

Note: the scancode and balance for the user. Adjust the balance to zero and disable the user

account.

Step 2: Find the user's virtual account (mobile Pay screen bar code number) in

AMS.

AMS > Markets > Users > Scancode > Search

Add the aforementioned physical scancode to the user and adjust their balance to add the balance from their old

card.

Done. (rinse and repeat if the user has multiple scancodes or accounts with the same scancode at different

locations)
How to pay
Login and simply navigate to the pay tab at the bottom of the screen to reveal your barcode which you will swipe at the kiosk at the time of purchase.


How to (pre)reload
Go to the reload tab at the bottom of the

screen

Select a reload

amount

Select to Add a

card

Enter your card

information

Your card will be recharged with the selected

amount




Note: it can take up to a few minutes for the balance to update, though it usually only takes a few seconds. Either way, your reload has gone through and you can make a purchase. The system will catch up after your purchase if the balance hasn't yet updated on your mobile app
How do I see what was pre-loaded?
You will see a pre-activation balance transfer in various

reports
How do users activate their mobile first
registration?
The first time they swipe their un-activated virtual card at a kiosk they will be associated with that

location

Done.
What has changed in reports?
We show if the card being used for a transaction is a virtual card (Virtual Card? column added) in the following places:
Market User

Ledger

Market User Sales

Report

Cashflow Report
Pre activation balance transfer will show up in the following places
Market User

Ledger

New Action Type in Cash Flow

Report

Calculated in OpFee Report Net Due

Fees
Increasing Consumer Participation
The Avanti Market's Marketing Team has provided operators with an extensive marketing toolkit, which includes assets that will encourage consumers to take advantage of this convenient way of purchasing at your micro market and managing their market user account.
Avanti Institute Resources
The following resources are available on the Avanti Institute.
Mobile app promo video for market users

(https://vimeo.com/396065399)

Promo posters

Kiosk

commercials

Cooler cling

decal

Table

tent

Email templates for host location

communication
QR Codes
Link directly to the App Store® and the Google Play™ store to download the Avanti Market Mobile App. Do the following:
Select and highlight the QR Code image, right-click the selected image, select Save Image As, and then save the file locally on your computer.
App Store®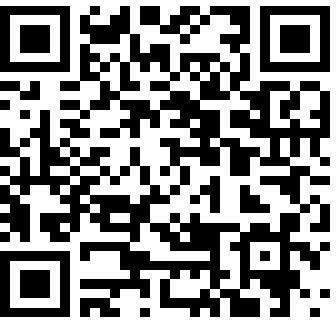 Google Play™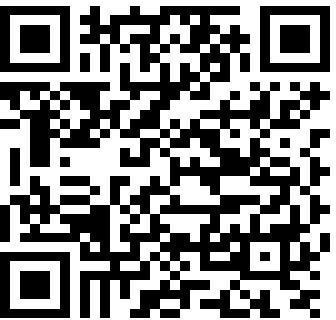 Insert these QR Code image files on any marketing material to promote downloading the Avanti Markets Mobile App.
Sample Social Media Posts
Copy and paste any of the following text into your social media accounts:
Facebook:

With the New Avanti Markets app, you can sign up for a Market Member account right from your phone!

Learn more: avantimarkets.com/mobileapp #avantimarkets #micromarkets #convenience

Have you downloaded the Avanti Markets App? Sign up for an account, pay for market purchases, manage reloads and view current market promotions– all straight from your mobile device.

Learn more: avantimarkets.com/mobileapp #avantimarkets #micromarkets #convenience

The Avanti Markets App makes it simple to manage your account. Pay using the virtual card, reload your funds, check your recent transactions and more.

Learn more: avantimarkets.com/mobileapp #avantimarkets #micromarkets #convenience
Twitter:

Have you downloaded the @Avanti_Markets app? Features include account sign-up, pay, reload, view promotions and more. Learn more: avantimarkets.com/mobileapp #avantimarkets #micromarkets #convenience

The @Avanti_Markets app enables you to stay connected to your breakroom market. Learn more: avantimarkets.com/mobileapp #AvantiMarketsApp

Forgot your wallet? Pay now with the #AvantiMarkets app. Learn more: avantimarkets.com/mobileapp #avantimarkets #micromarkets #convenience
Download a copy of these instructions from the article attachments