Chip enabled credit and debit cards are one of the strongest protection for consumers' card data.   Avanti Markets is enabling this feature on market kiosks this summer.
Get ready to promote this added security in your markets wtih these point-of-sale materials including a kiosk commercial, a kiosk decal, and tent card templates 
Download the attached files to create Point of Sale announcements introducing EMV capabilities at the kiosk. 
To make it easy, we have used standardized templates that you can print out in your office.
Print tent card files on the corresponding Avery products:
Avery® Small Tent Cards, Uncoated, Two-Sided Printing, 2" x 3-1/2" (5302)
 Avery® Medium Tent Cards, Embossed, Uncoated, Two-Sided Printing, 2-1/2" x 8-1/2" (5305)
What to expect: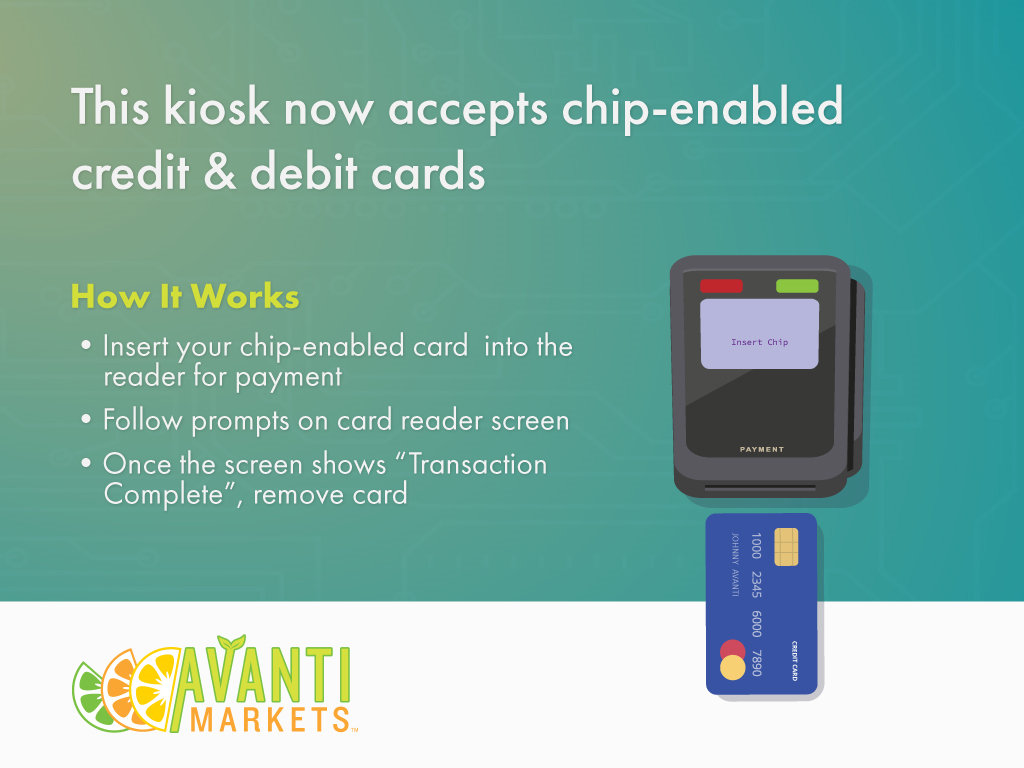 See below for available downloads: