Introduction
Operators have the option to create their own custom advertisements that will display on their AirVend devices on a rotation.
Create an

Advertisement

1. Click on My Company > Advertisements from the Machines page.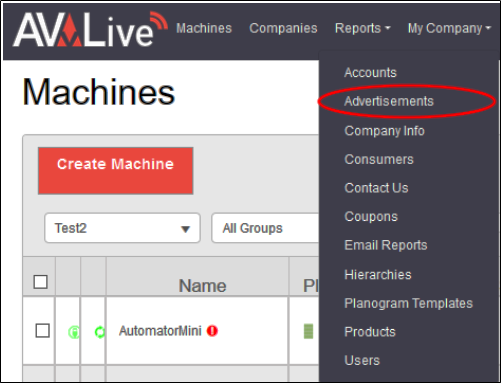 This is the Advertisements page. Here you can see all of the advertisements you have already created and are available to be assigned to your machines.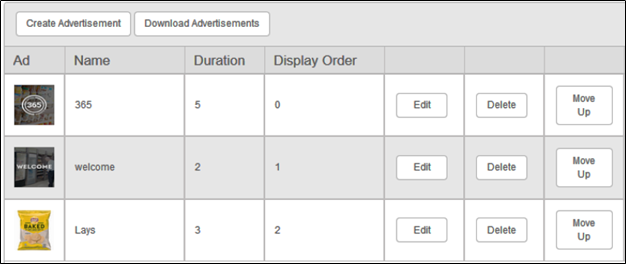 2. Click Create Advertisement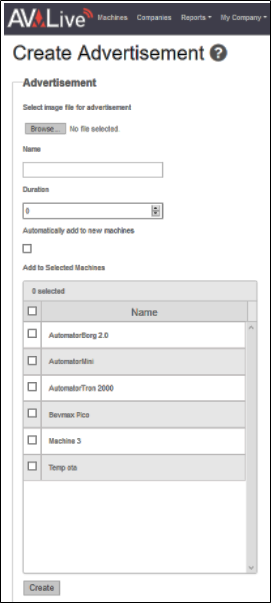 3. Click Browse to upload an image for your advertisement. The image dimensions for an AirVend are w480 x h633.


4. Enter a Name for your advertisement.


5. Set a Duration. This determines how many seconds the advertisement will be displayed on your device before switching to the next screen.

6. The Automatically add to new machines checkbox will assign the advertisement automatically to any newly created machine in the future.


7. Select which machines to add the advertisement to and click Create.


View Existing Machine Advertisements
The steps above show how to create and manage advertisements at the Company level. To view or manage advertisements for specific machines, you need to view the Machine Advertisements page.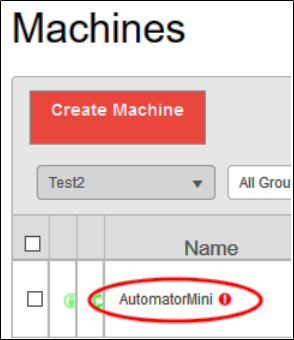 Click on the name of a machine you want to manage.

2. Click on Manage Advertisements from the Edit Machine page.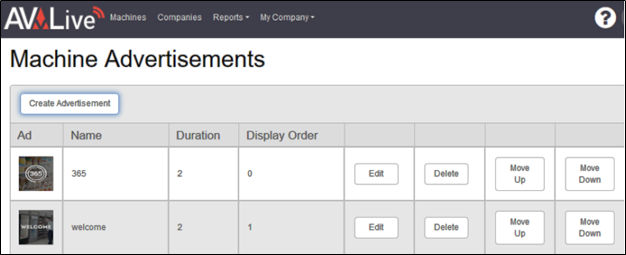 This page shows all the advertisements that are currently assigned to this machine, including their duration and the order in which they will be displayed.
3. Click Create Advertisement to assign an advertisement that you created at the company level.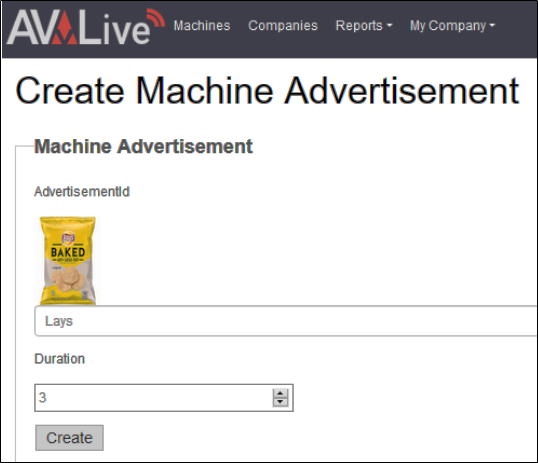 4. Click the drop-down menu and select the advertisements you want to use.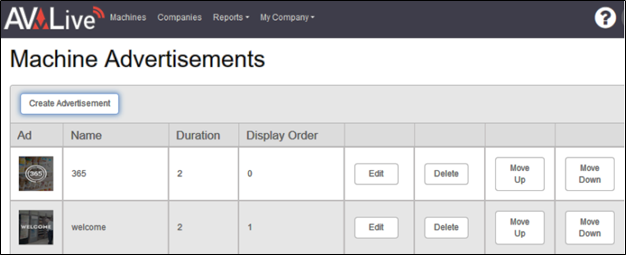 5. Click Create.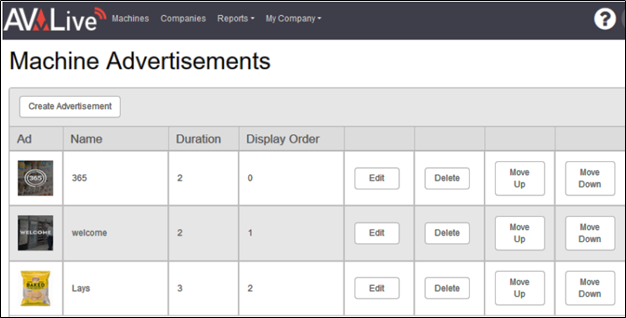 The newly assigned advertisement now shows in the Machine Advertisements page. From this page you can edit, delete, or change the display order by using the Move Up and Move Down buttons.