How to Create a HelpCenter Account
Updated
Print
The 365 HelpCenter requires that you create an account and sign in to view our resources and track support tickets in order to protect the security and privacy of our technology. Your account activity is tied to your email address. When registering, we recommend using your work email address or the email you most commonly use to contact 365.
You can get to the HelpCenter by going to help.365retailmarkets.com
Or
You can also get to the HelpCenter by clicking on Help in ADM (located in the upper right hand corner)

Creating an Account
1. Click Log In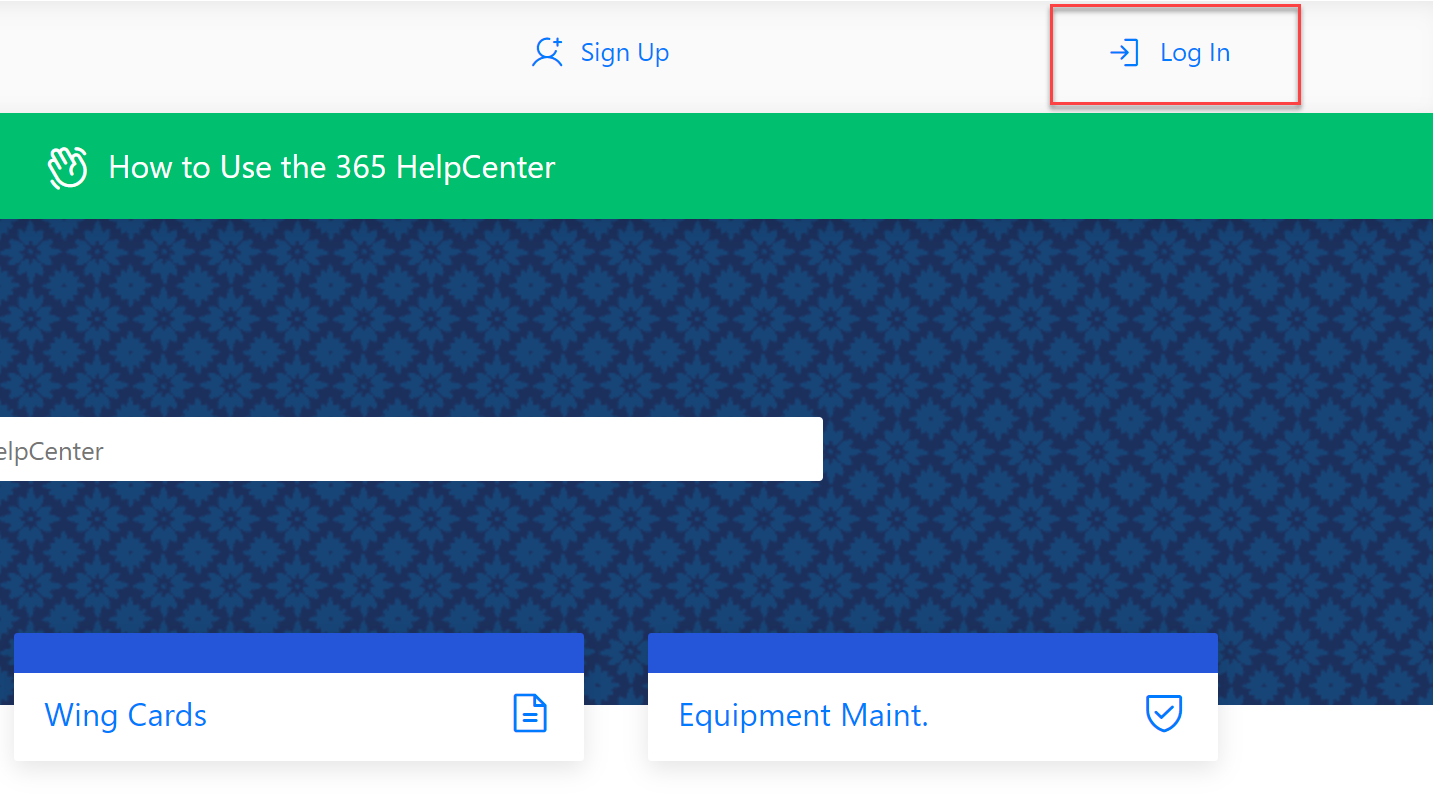 2. On the next screen click "Sign Up" if you do not already have an account.
Note: You may already have an account if you have ever emailed our support department. If you go to Sign up and it states the email already exists then click on Get a Password instead.
3. You will then type in your email address and await an email confirmation to verify your account.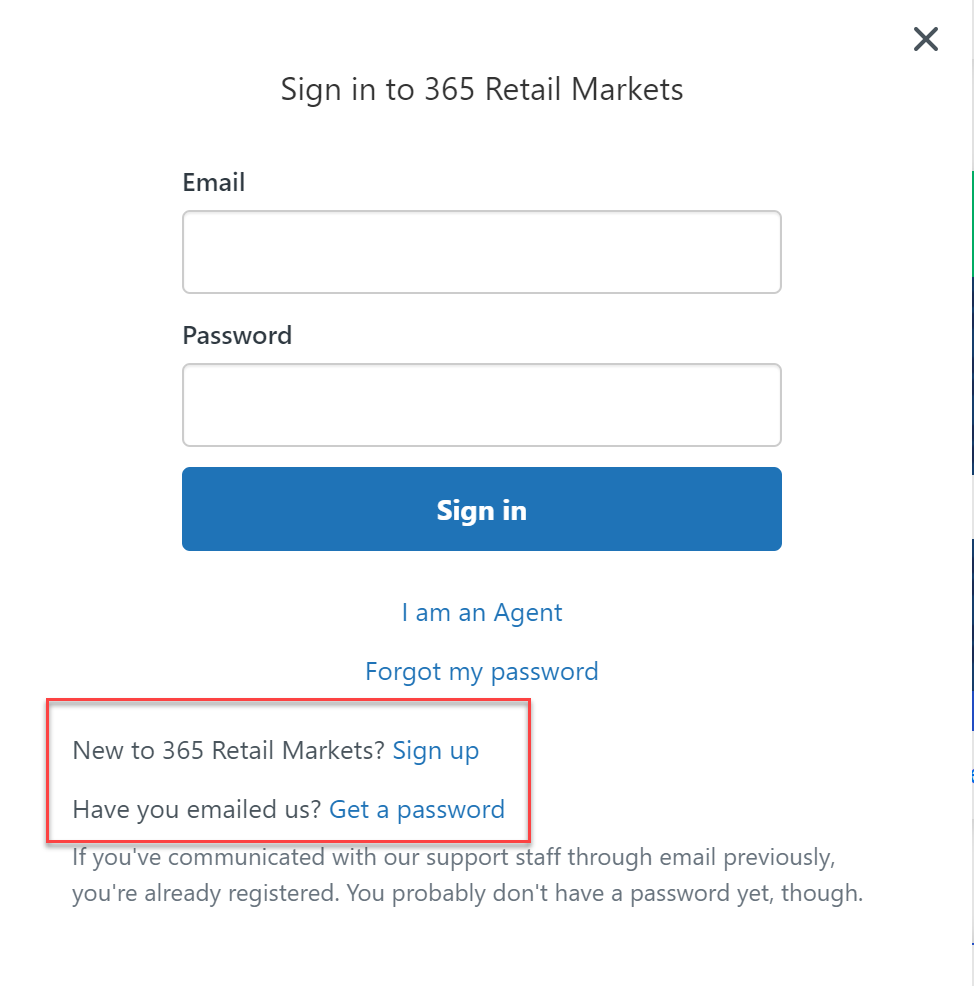 4. Once you have verified your account you will now be able to view all articles and also create tickets directly from the HelpCenter.