Product Tags are a useful way to assign specific products to machine or market slots with custom labels. 
By default, the Tags column is not enabled when viewing your Product Catalog, (found under
>Warehouse > Products) but you can enable it by clicking the Toggle Columns dropdown on the top left of the page and then clicking Tags.
You can filter the Tags column by using the search bar, or group the tags by clicking the Tags header.

You can add a tag directly from the Product Catalog page, shown above, or you can click the

to add a tag from the Product Edit page.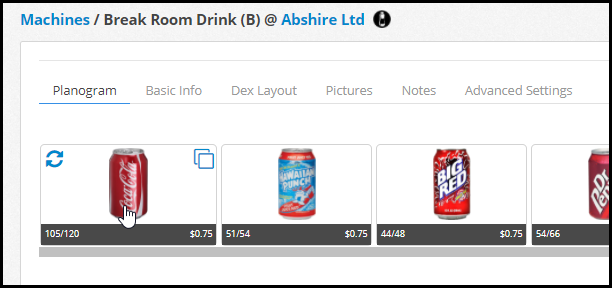 To use the tags, you can go to the Edit Machine or Edit Market page and click on a product in the planogram, shown here on the right.
Near the bottom of the product fields, you can assign a tag to that slot of the machine or market in the field marked Tags for this slot, shown below.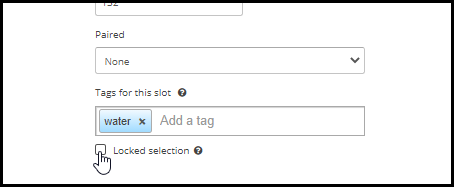 Once a tag is assigned to the slot, the driver servicing the machine/market will not be able to place a product there that doesn't have that tag assigned to it. 
The tag in the catalog and on the slot must match exactly and is case-sensitive.
By clicking Locked Selection, you can enable or disable the driver's ability to swap the product via the Driver Portal or Stock app.